WATCH: Odell Beckham Jr. does it again with crazy one-handed grab, but lands out of bounds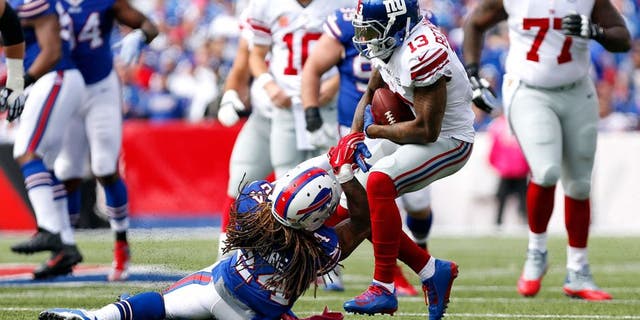 NEWYou can now listen to Fox News articles!
In Week 2 of the 2014 regular season, Odell Beckham Jr. made one of the most memorable catches in NFL history. In Week 4 of the 2014 season on Sunday, Beckham nearly did it again.
On a third down play, Giants quarterback Eli Manning targeted Beckham on a go route down the right sideline. Beckham leaped up and took a stab at the football with one hand -- he made the catch, but he came down out of bounds.
This one didn't count for any yardage or a first down, but it was certainly good practice for the next time Manning throws it up there for his talented second year wide receiver.