(WATCH) O.J. Howard interviews Bama fans about TE O.J. Howard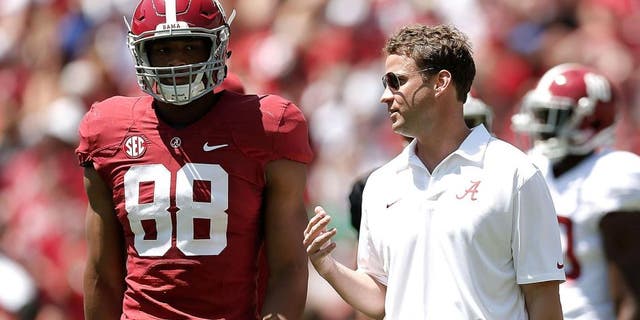 Would you be able to recognize O.J. Howard on the street and out of uniform? Several Alabama Crimson Tide fans and students had the opportunity to do so and failed miserably.
Watch as the Tide's dynamic tight end asks fans their opinion of the Tide, their offense and most importantly, their thoughts on the tight end position:
It's understandable that these fans didn't recognize Howard, as the former five-star recruit only has 31 catches for 529 yards and two touchdowns in his first two seasons in Tuscaloosa. As the team searches for weapons following the departure of receiver Amari Cooper, expect Howard's production to drastically increase in 2015.
Howard should enjoy his anonymity around campus while he can, after this season he's unlikely to go so unnoticed around Tuscaloosa.