WATCH: Northwestern dances to 'Knuck If You Buck' before battling Michigan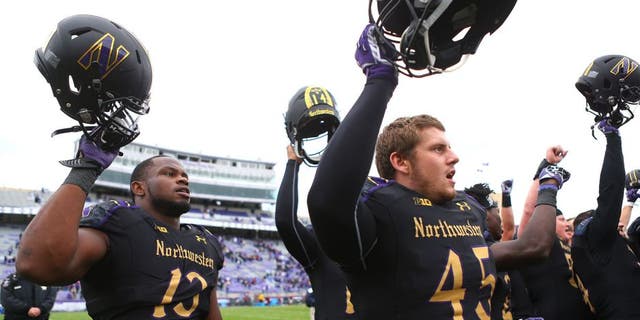 The Northwestern Wildcats are 5-0 and ranked 13th in country but if there was a dancing national championship, they would have it won already.
They already did the 'Macarena' to celebrate last week and we saw assistant coach get down after the Stanford win.
Now they are hoping that dancing before the game can bring them some joy and good luck. Check out the team dancing to 'Knuck If You Buck' by Crime Mob before taking on the Michigan Wolverines in a Big Ten showdown:
It didn't do the team much good to start the game as they got down 14-0 quickly but we will keep an eye on the situation.
(h/t Twitter)
MORE NEWS: Want stories delivered to you? Sign up for our College Football newsletters.