Watch Nacho's ridiculously cheeky goal to keep Real Madrid en route to the La Liga title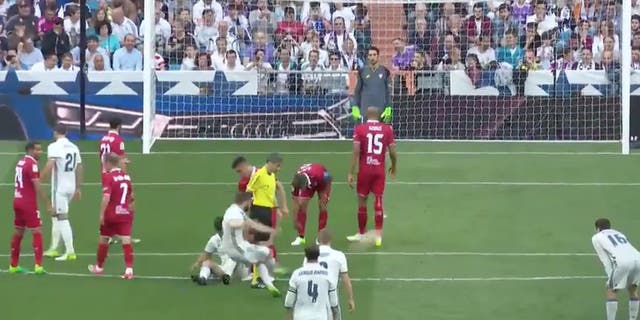 Real Madrid are chasing theLa Liga and Champions League double, butthe Spanish title comes first. To capture that trophy, they're looking to win out because Barcelona are even on points with them and they need to take care of business to hold on. That meant beating Sevilla on Sunday.
They got off to a fantastic start with Nacho's goal in the 10th minute, with the Spanish defender taking full advantage of some slack defending by Sevilla to fire his team ahead.
Marco Asensio was bundled over by Sevilla's defense, but Nacho didn't wait for the visitors to set up a wall, talk it out, or even really react. He saw the ball sitting still with a clear shot at goal, and he took matters into his own hands to put his side ahead.
Sevilla's keeper Sergio Rico had no chance, their players were up in arms, and manager Jorge Sampaoli was furious, but the ref wasn't having it. A free kick is meant to be an advantage for the attacking team, and Nacho took full advantage of it.Smart thinking, and it put his side in the driver's seat for the title.
Nacho average goal.
*Runs away hiding*