(WATCH) Mizzou 'Coming for a Third' hype video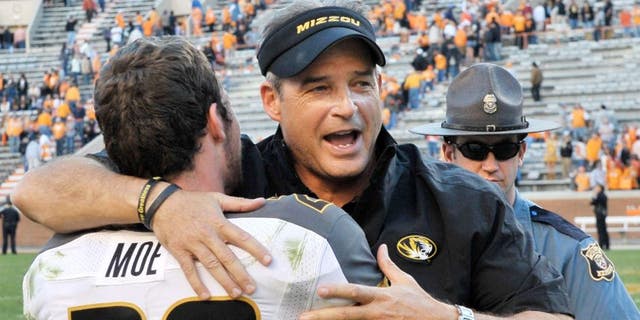 NEWYou can now listen to Fox News articles!
The Missouri Tigers came out of nowhere to win their 2013 SEC East title and with most assuming they would creep back down into the cellar of the division, they won the East yet again in 2014.
With nearly everyone picking Georgia to win the division this season, the Tigers are primed to upset the establishment once again. The latest Mizzou hype video puts the SEC on notice, the Tigers are 'Coming for a Third':
Doubt the Tigers at your own risk, with a schedule that avoids Alabama, Auburn and Texas A&M from the West and brings South Carolina, Florida, Mississippi State and Tennessee to Faurot Field, the schedule lines up well for a repeat trip to Atlanta by season's end.