Watch: Michael Taylor flies around bases for Little League grand slam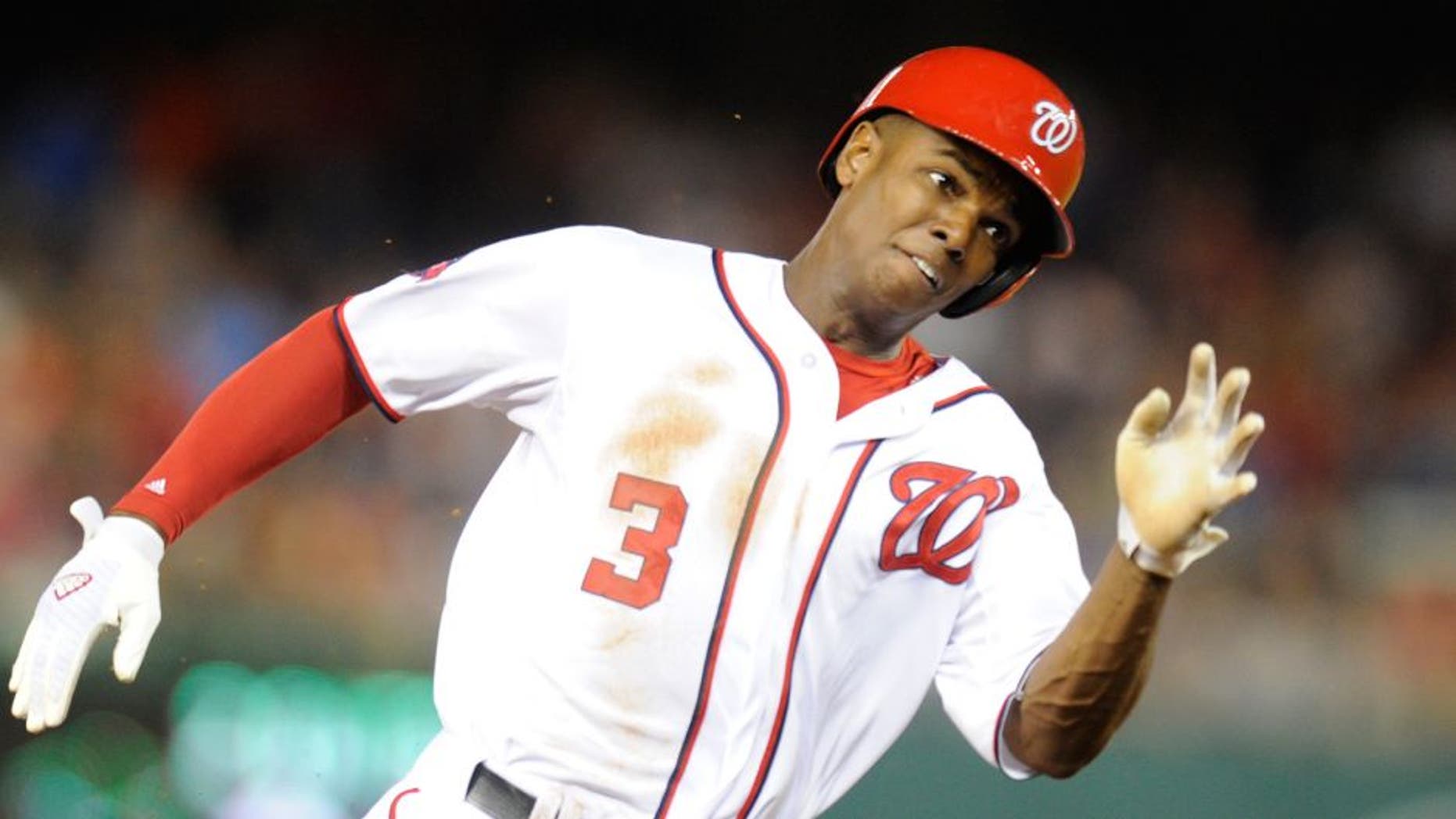 What usually would have been a two-RBI single to center for Michael Taylor turned into a hit he'll never forget on Tuesday.
In the Nationals' 8-7 loss to the Mets on Tuesday, Taylor was at the plate in the bottom of the sixth with one out and the bases loaded facing Mets starter Matt Harvey, who had already allowed three runs earlier in the game.
Coming up clutch for his team, Taylor ripped a groundball single into center field that was bound to score the runners on third and second and put the Nats up 5-1.
However, Mets center fielder Yoenis Cespedes misfielded the ball and allowed it to roll past him.
That's when the speedy Taylor went off to the races.
The 24-year-old left fielder darted from the batter's box to the plate in under 15 seconds for a rare "Little League grand slam" that put the Nationals up 7-1 in the bottom of the sixth.
Unfortunately for the Nats, they later blew the big lead brought on by Taylor's hit, which was scored a single and granted him an RBI and a run, and eventually lost the game by an 8-7 margin and fell to six games behind the Mets in the NL East.