WATCH: Marvin Lewis gives Marvin Jones' dance moves the death stare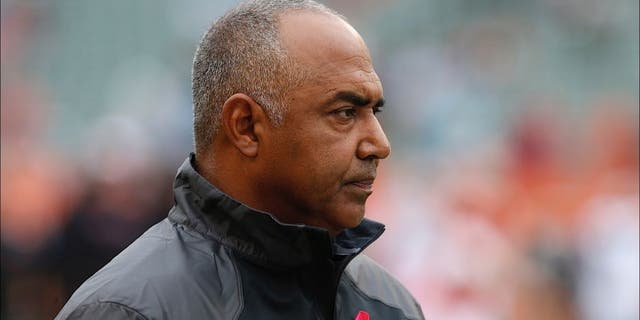 Bengals coach Marvin Lewis doesn't have any time for fun ahead of Sunday's prime-time matchup in Arizona. Aaron Doster Aaron Doster-USA TODAY Sports
Coming off the Bengals' first loss of the season, it's safe to say Bengals head coach Marvin Lewis isn't in much of a dancing mood.
Check out Lewis giving wide receiver Marvin Jones and his dance moves the evil eye during Wednesday's practice. Either that or Jones' moves are so mesmerizing that Lewis just can't take his eyes off of him.
One thing for sure, Lewis will defeat anyone in a staring contest.