Watch Man United players prank their teammates in cringeworthy video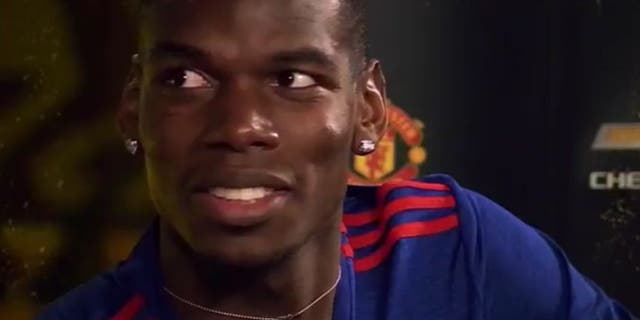 Manchester United and sponsorship partner Chevrolet FC have had some swings and misses when it comes to making funny videos (remember Dab Academy?), but it's time to give credit where credit is due.
On Friday, they dropped a "Prank Wars" video and it actually turned out to be quite fantastic. Jesse Lingard and Ashley Young partnered with a lucky Man United super fan, Saam, to prank a pair of Lingard and Young's teammates. Their targets? Midfielders Paul Pogba and Juan Mata.
It's a long video, but it actually turns out to be worth the watch. Without giving too much away, Pogba and Mata are set up for an interview with a room that's entirely full of actors. Lingard, Young and Saam all set up in a separate room and give the actors lines and instructions to throw the Man United stars off.
Between the flirty producer, overly animated "American" presenter or the creepy assistant fan, it's so awkward and cringe-inducing for Pogba and Mata you just can't help but look away.
On a positive note, we get to find out how long the Old Trafford pitch is in inches. Score!