WATCH: Les Miles dials up a fake FG, scores go-ahead touchdown for LSU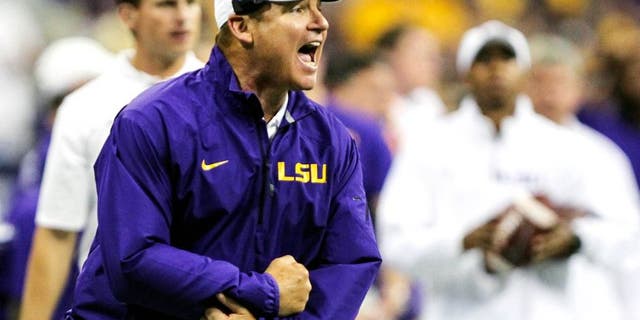 NEWYou can now listen to Fox News articles!
Les Miles reaches into his bag of tricks and pulls out another great play call. Troy Taormina USA TODAY Sports
The Mad Hatter strikes again in Death Valley.
Facing a field goal in the red zone on 4th and 13, Les Miles called a fake field goal which resulted in the unlikeliness of heroes on the Tigers' roster:
Junior kicker Trent Domingue, listed at a very generous 170-pounds, bobbled the ball but managed to hold on and score the go-ahead touchdown against Florida.
Considering Miles history of calling the fake, you have to wonder how the Gators didn't see that one coming.