Watch LeBron James totally reject Klay Thompson at the rim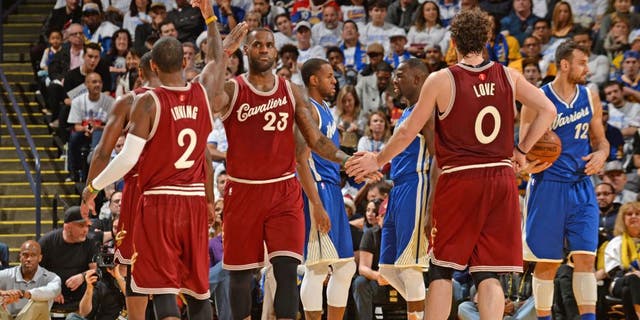 NEWYou can now listen to Fox News articles!
The Cavaliers-Warriors Christmas Day game has had some of the best defense we've seen in any individual contest this year. Unlike one of the games earlier in the day, Heat-Pelicans, which was low-scoring mostly because of unwatchable offense and slow play, there's been constant wonderful defense in this one.
Guys are helping properly. And the rim-protection has been phenomenal. There may not have been a better play than this one from none other than LeBron James:
That dude is ridiculous.