Watch Landon Collins make the entire Rams offense miss on spectacular pick-6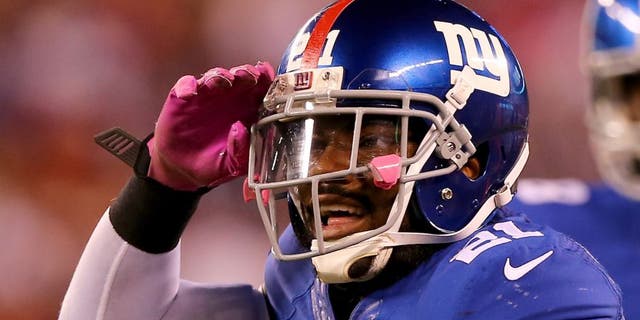 After struggling as a rookie playing mostly free safety, Landon Collins has made the most of his switch to full-time strong safety this season. The New York Giants have moved him closer to the line of scrimmage with the hope that it'd improve his play, and needless to say, it's worked.
On Sunday, Collins picked off his first pass of the season and returned it for a touchdown thanks to a spectacular run-back of 44 yards.
It wasn't a terribly thrown ball by Case Keenum, but the tipped pass allowed Collins to make a play on it. Had it not been for his wizard-like moves, the interception likely would have been harmless. However, Collins turned an average play into six points for the Giants.
Collins' first career touchdown tied the score at 10 in London as the Giants surged back from a 10-0 deficit.