Watch Kylian Mbappe put his defender in a spin cycle to help keep Monaco top of Ligue 1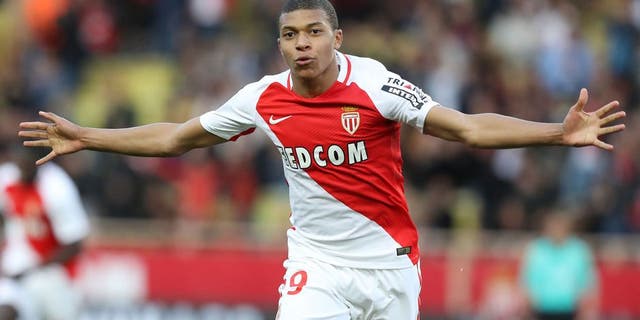 Monaco may have been knocked out of Champions League at the hands of Juventus, but they're still top of Ligue 1 and battling to hold off PSG and finish the season as champs for the first time in 17 years.
Their chief protagonist in pursuit of that goal is one Kylian Mbappe.
Against Lille on Sunday, Mbappe did what he's done to defenders all season: ruin their lives.
It wasn't enough for Mbappe to race in behind Franck Beria like the Lille man was hopping on one leg. He then pulled out a combo of skill moves so mesmerizing he didn't so much dribble past Beria as his defender simply electric slid out of his way like a genial bouncer inviting him into Club Goal.
Mbappe, ever the team player, didn't even take the shot after that. Instead, he passed to Bernardo Silva, because, like any true Sauce Lord knows, you don't have toscore the goal. You just have to be responsible for the embarrassment that leads to the goal.
As it stands, Monaco will end the match day with their fate in their hands, with two matches left and a three point lead on PSG with a game in hand.
We are as yet unaware of the status of Franck Beria's ankles, but reports indicate his pride is broken beyond all repair.