Watch Kevin Garnett destroy his Olympic teammates in 1-on-1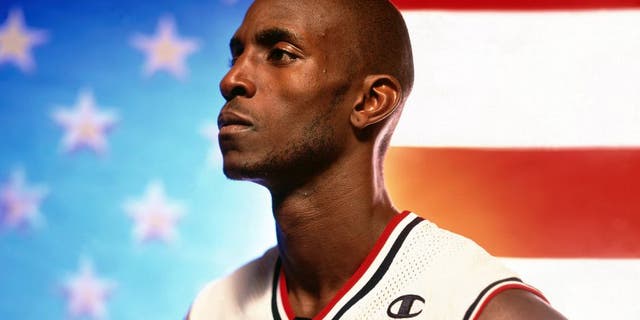 Kevin Garnett had two decades' worth of highlights in the NBA, and this may be the best.
Garnett, who announced his retirement Friday, will be remembered for winning a championship with Boston, winning an MVP as the longtime face of Minnesota, and just in general being a legendary big man. But don't forget he also won an Olympic gold medal in 2000, averaging 10.8 points, 9.1 rebounds and 2.1 assists. And to get an idea of how good he was, just watch him destroy his Olympic teammates in the video below.
That's Steve Smith, Vince Carter, Jason Kidd and Shareef Abdur-Rahim getting work. Watching the 6-foot-11 KG bring the ball up against Kidd and bury an elbow jumper is worth your time alone.
Sadly for hoops fans, Garnett didn't go to the 2004 Games because he got married that summer. But we'll always have 2000.