Watch: Ken Griffey Jr. reprises rookie card look, catches fish in new Macklemore video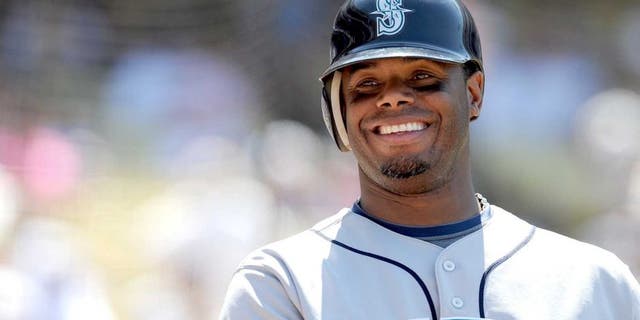 Seattle-based rapper Macklemore is back with a new single, 'Downtown' - and the newly-released music video for the song is basically an ode to all things Pacific Northwest.
Of particular interest is the fact that Macklemore and his crew somehow managed to convince Ken Griffey Jr. to reprise the look from his iconic 1989 Upper Deck rookie card - old-school Seattle Mariners cap, bat on shoulder, gold chain necklace and all - for the video.
In fact, to ramp up the Seattle factor even higher, the Kid catches a fish in a seafood market.
It's really quite something. Take a look/listen below (the Griffey part takes place around the 1:43 mark):
Enjoy it, Seattle.
(h/t YouTube)