Watch Jung Ho Kang take groundballs 5 months after breaking leg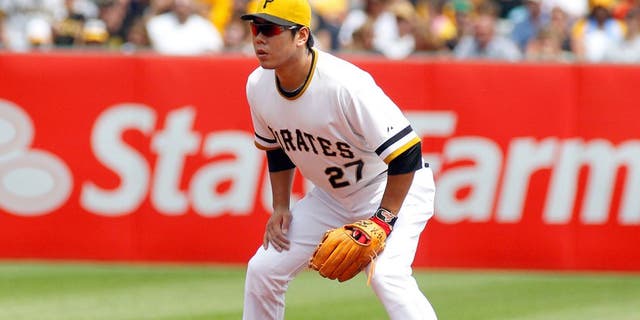 Pittsburgh Pirates infielder Jung Ho Kang is back on a baseball diamond.
On the verge of rejoining his Pirates teammates at spring training, Kang is getting in some extra work in Florida as he returns from a torn meniscus and broken tibia in his left leg that cut his rookie season short in September.
The 28-year-old South Korean infielder shared a video on Friday of himself taking groundballs, the first glimpse fans have seen of Kang on a baseball field since the brutal injury he sustained last year while covering second base on a double play.
Kang's recovery has been smooth from the onset, as he was performing light baseball-related exercises as early as November.
His initial prognosis following the surgery required to repair his injuries was six to eight months, which reserves the possibility that Kang will be ready to take the field with the Pirates on Opening Day.
When recently asked if he would be ready for the beginning of the regular season, Kang replied, "Maybe."
(h/t CBS Pittsburgh)