WATCH: Julius Peppers can't keep Cam Newton from TD celebration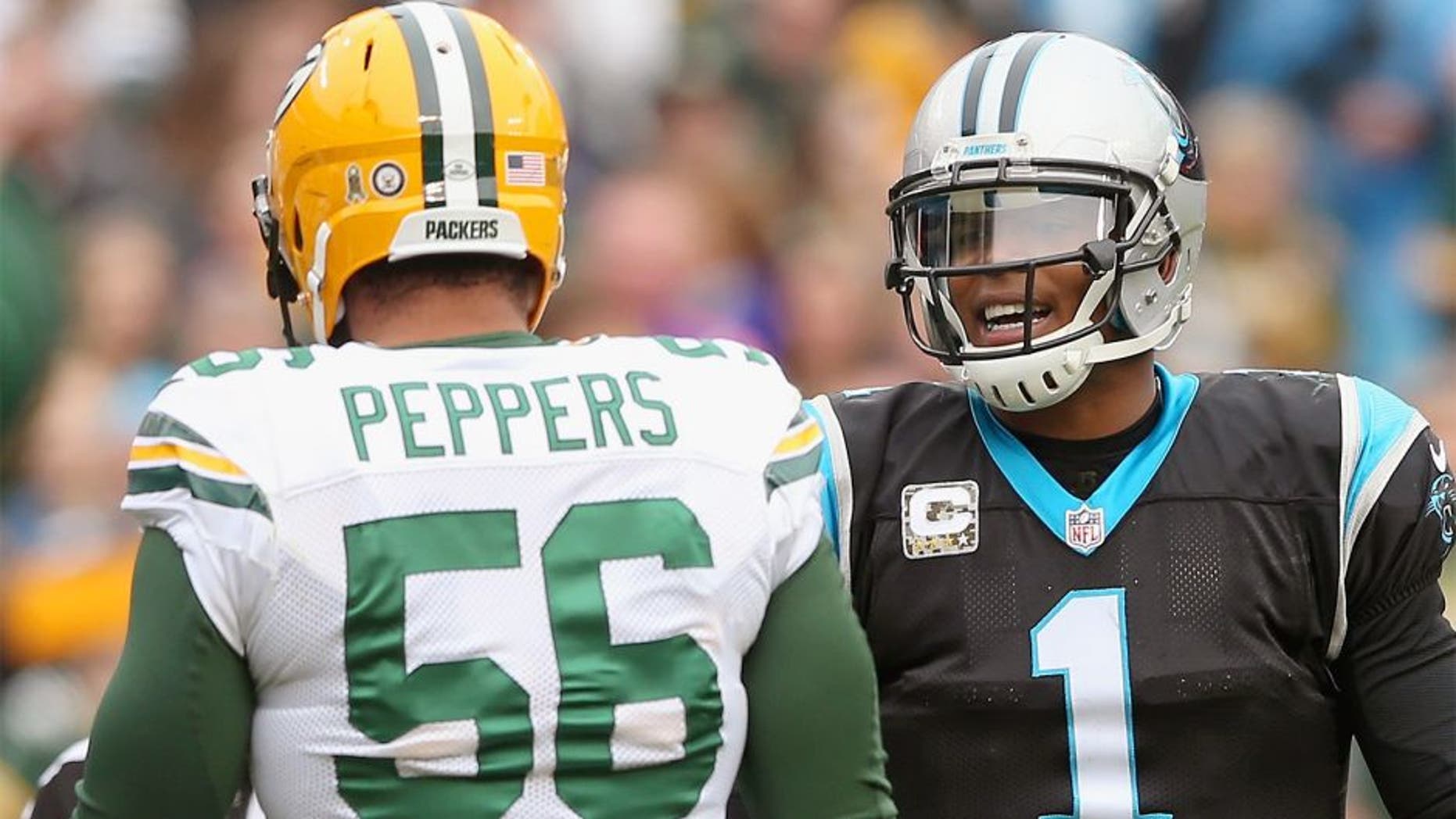 After Panthers quartback Cam Newton scored a first-half touchdown against the Packers on Sunday, Green Bay linebacker Julius Peppers wasn't interested in letting Newton get the ball back to celebrate.
After a quick game of keepaway in the end zone, Peppers tossed the ball to the sideline, but Carolina's league MVP candidate wasn't deterred. Newton chased it down and turned Peppers' grouchy response into a smile for a young fan in the stands.