WATCH: Jeremy Maclin ended an rough Chiefs drought -- kind of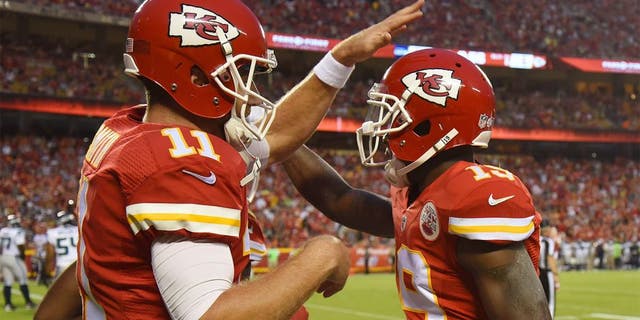 Jeremy Maclin did more than prove he's a worthy free-agent prize in his home debut.
The new No. 1 receiver in Kansas City showed he could do was no Chiefs wideouts could last year -- catch touchdowns.
https://twitter.com/NFL/status/634895499573628928
That stat says it all. Alex Smith was historically inept at finding his outside pass-catchers in the end zone.
Maclin's arrival might change all that. He's a sneaky red-zone target who found pay dirt 10 times last season in Philadelphia under Chip Kelly.
Andy Reid might be just as creative with his new, old receiver. Maclin scored that touchdown lined up in the backfield, then swung out perfectly for Smith to find.