Watch Hope Solo troll Lionel Messi, tease Alex Morgan's move to Lyon and joke about her 'cowards' comment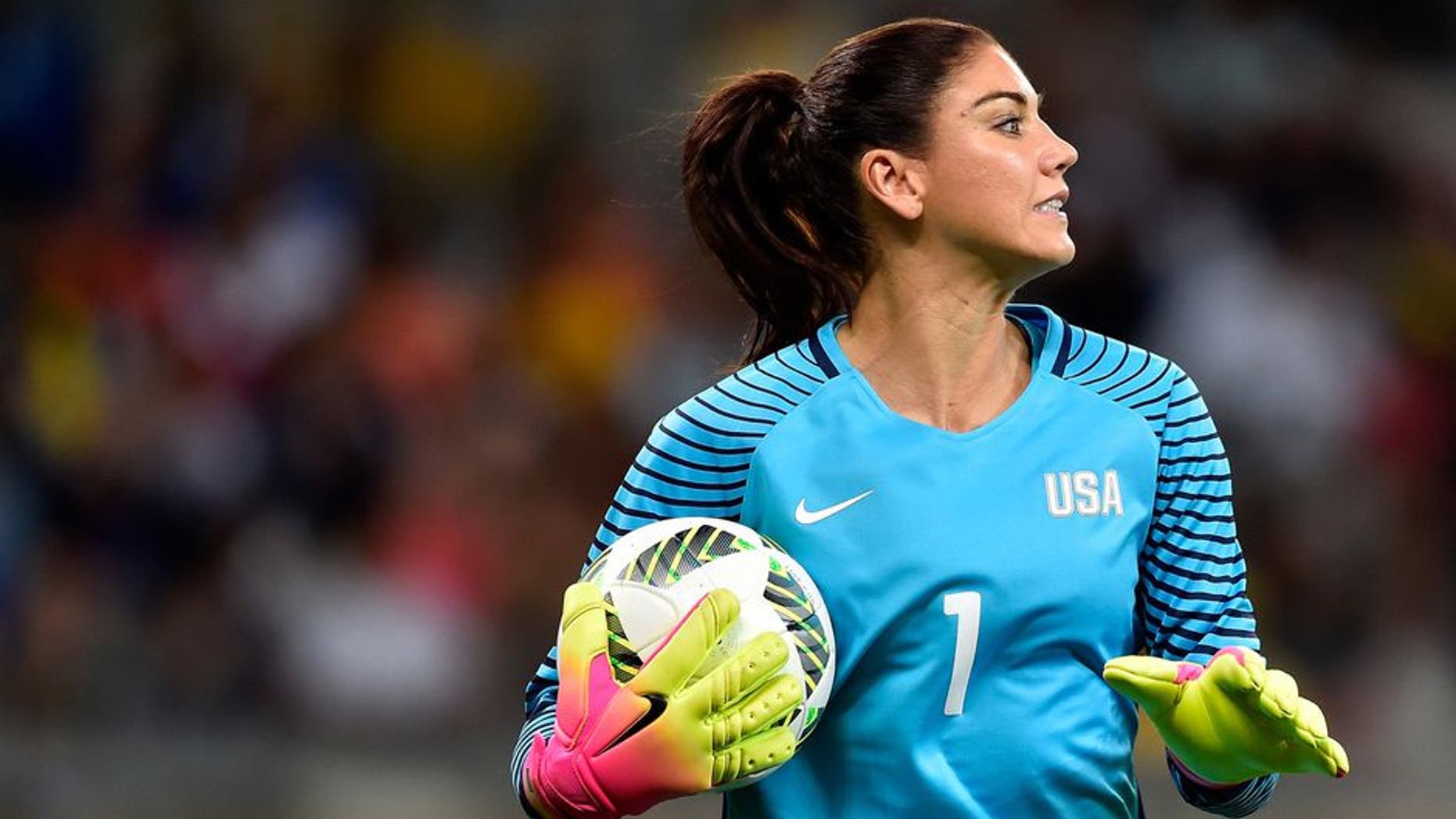 This week, Eurosport announced that their new "Commissioner of Womens Football" is Hope Solo, the former U.S. national team goalkeeper who got fired over inflammatory comments she made at last year's Olympics.
Now, in her post-playing career, it appears Solo is leaning into the whole "inflammatory comments" part of her glory days with the USWNT. Check out the video Eurosport put out announcing Solo's new role with the television network:
Talk about an introduction. Let's run through some of the highlights:
1. She says she has been asked if women's soccer has the equivalent of Lionel Messi or Neymar, and she says the women's game doesn't. Why? "I have never even heard of any woman player who has enough money to even think about tax evasion."
That, of course, is a reference to the legal troubles of both Messi and Neymar.
2. She took issue with sexist comments from the head of Poland's soccer federation, Zbigniew Boniek, and said he was "too much of a coward" to say it to her face, and then stopped herself.
"I really need to watch what I'm saying. The last time I used the word 'coward,' I was terminated by the American federation." That was a reference to her infamous comment that the Swedish team played like "a bunch of cowards" at the Olympics, which prompted U.S. Soccer to kick her off the national team.
3. She jokes that Twitter is "the new Tinder" for Lyon president Jean-Michel Aulas because of his constant tweeting at Alex Morgan, which successfully got the USWNT player to join the French club, which just won the UEFA Women's Champions League on Thursday. Guess Solo doesn't expect to be reuniting with Morgan on the field anytime soon.
There's more but Solo's entrance into the world of comedy really needs to be seen to be believed. Looks like Solo found the perfect job: She can still talk soccer, but if she ruffles any feathers, that's perfectly fine too.
MORE FROM FOX SOCCER