Watch Hanley Ramirez take grounders at first base at Red Sox camp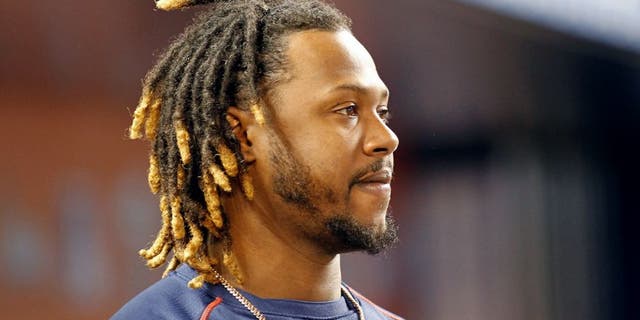 After a disastrous start to his career with the Boston Red Sox, especially defensively, Hanley Ramirez will be making the shift from left field to first base.
That adventure began today as Ramirez showed up to camp and took some ground balls at his new position:
He also drummed up some controversy by not using his own glove -- he used Mike Napoli's old one, causing a big fuss on Twitter:
You can likely chalk this up to February controversy and nothing else to talk about at this time of year. There's no telling when he got Napoli's glove and could very well have been using it to practice this offseason -- or it could be he just found the glove at the facility and started using it. Either way, the lack of experience at the position doesn't seem to bother Ramirez.
"We'€™re going to work a lot," Ramirez told reporters via NESN. "I just want to make my infielders comfortable. Catch the ball and throw it. That'€™s the main key right now. Not have any thoughts in their mind where they have to throw the ball.
"I told (Xander Bogaerts) right away, '€˜Just throw it in this area and you'€™ll be fine. Don'€™t worry. I'€™ve got you.'€™ (Dustin Pedroia), he don'€™t make bad throws, he told me."
When asked if he could be moving to a full-time DH role in 2017 (after David Ortiz retires), Ramirez responded, "What if I win a Gold Glove, what is going to happen next year? It'€™s too far away. I don'€™t make those decisions. I have a boss."
In Ramirez's first season in Boston, he hit .249./291/.426 with 19 home runs. Most of his damage, though was done on defense as recorded -19 defensive runs saved, the worst in the American League according to FanGraphs.