WATCH: Goalkeeper scores flying back-heel equalizer in stoppage time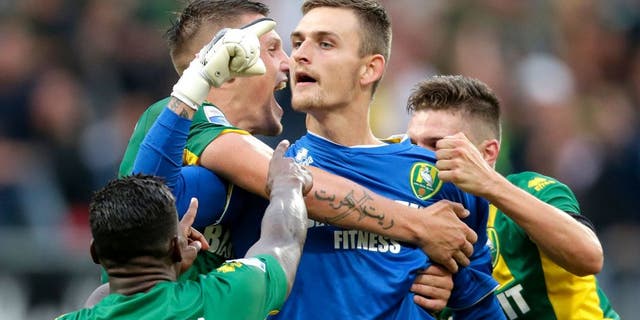 Stop the fight! Call off the contest!
We've got our goal of season. True, it's only the second week of August, but we have it. Oh, and it's probably the best goalkeeper goal of all time, as well.
Ladies and gentlemen, Den Haag goalkeeper Martin Hansen:
Right?!

It'd be one thing if Zlatan pulled this off... but a goalkeeper? Down 2-1 against the league's reigning champs, PSV? On the final play of the game?
Stop it.