Watch Gignac equalize from a crazy angle in Liga MX final as Tigres stay hot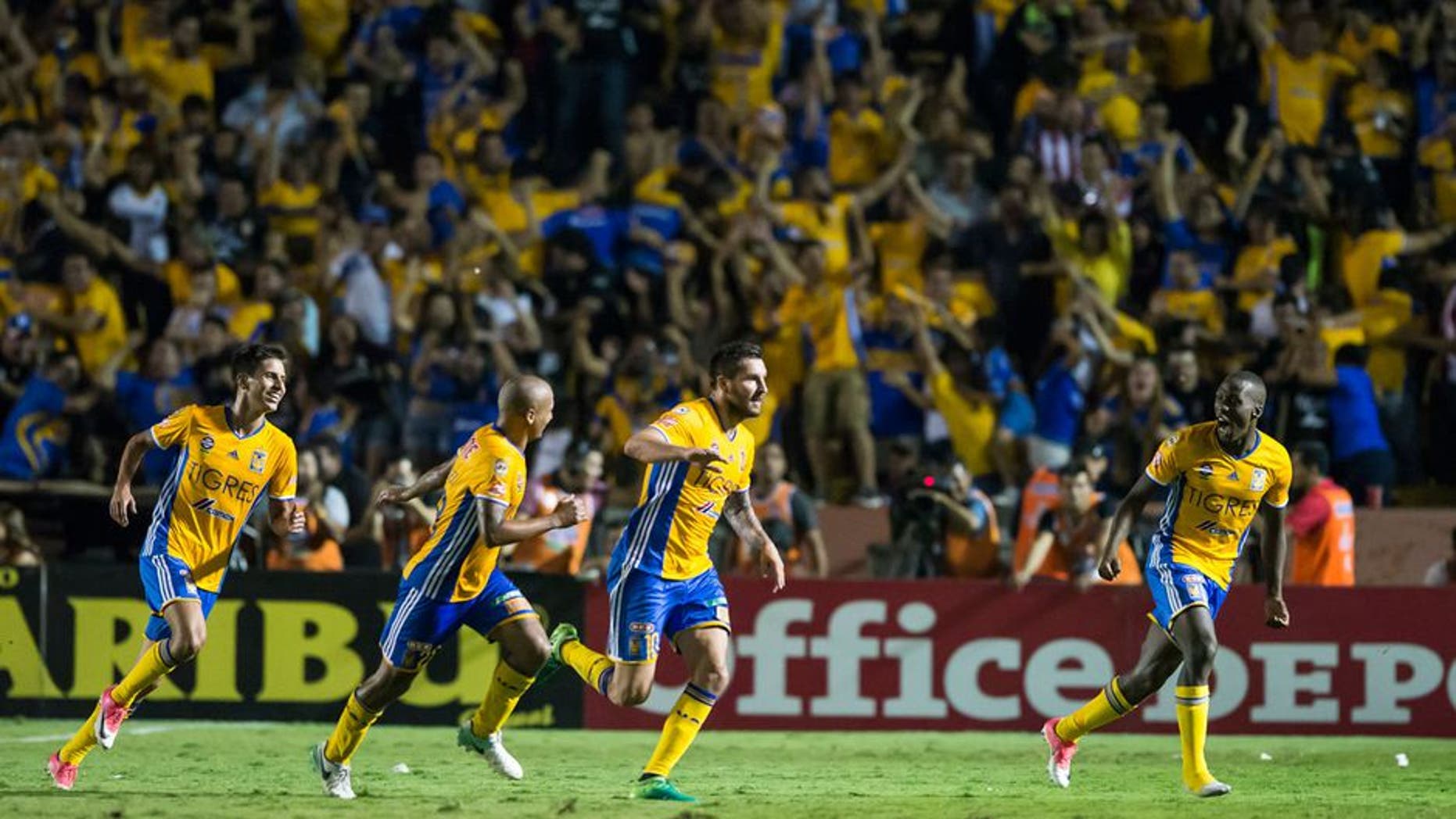 We are now one match away from having a new Liga MX champion for the Clausura and, if Andre-Pierre Gignac has anything to do with it, it just might be Tigres UANL.
On Thursday night, Chivas Guadalajara jumped ahead to a 2-0 lead in the first leg of the Liga MX final and Chivas looked like theyd coast into the second leg. But then Gignac got to work, scoring two goals in the final five minutes of the match to bring Tigres back from the brink.
Check out the crazy angle of this 88th-minute equalizer from Gignac:
Goalkeeper Rodolfo Cota came out and got beat by Gignac, but the Frenchman was still far enough from goal that it wasnt an easy shot. The ball tucked perfectly inside the net and suddenly the series was at 2-2.
As tough of an angle as it was, Gignac has been on fire throughout these Liguilla playoffs. After all, you may remember the stunner Gignac scored earlier in the Liguilla, when he fired a gorgeous free kick around the wall.
It was a bit of a surprise to see Chivas come out so strong in Leg 1 -- while Tigres bulldozed their way through the playoffs by scoring a whopping 10 goals, Chivas only barely eked their way through on tiebreakers after scoring just three times. But Tigres and Gignac continued their scoring streak just in time to make Leg 2 very interesting vs. Chivas.
MORE FROM FOX SOCCER