Watch Giants' Juan Perez scale Busch Stadium wall to rob home run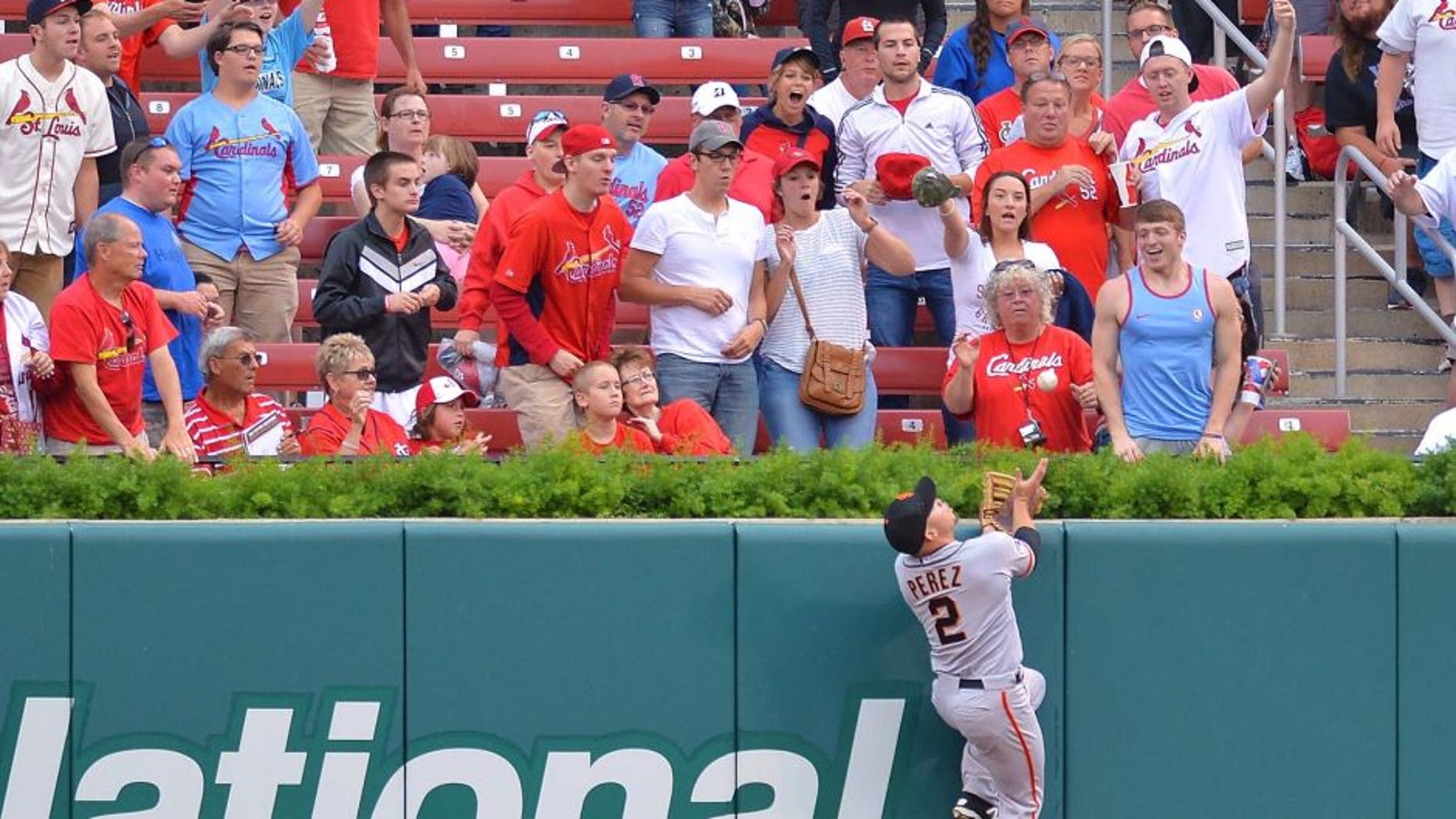 San Francisco Giants outfielder Juan Perez made aspectacular catch that not only saved his team a run but will be looped onhighlight reels for weeks to come.
In the bottom of the first inning of the Giants' 4-3 lossto the St. Louis Cardinals in Busch Stadium on Wednesday, Cardinals outfielderStephen Piscotty hit a deep fly ball into right centerfield that was headed forthe bleachers.
"I was thinking if it's inside the ballpark, I havea good chance to make the catch," Perez said after the game. "It wasgoing to be a homer, but I was close enough to make the catch."
Perez darted towards the wall and scaled it, proppinghimself up above the wall to nab the ball from its round-trip destination andcomplete a sensational play.
"I felt good about it off the bat and startedrunning and I peeked to check as I got to the bag, and as soon as I looked up,I saw him leave his feet," Piscotty said. "All I remember seeing ishim coming back with the ball in his hand. I thought, 'Man, that's tough.' Hemade an unbelievable catch."
Perez was delighted with the outcome of the play.
"You always want to [take away] a home run as anoutfielder and finally I got one," the 28-year-old outfielder said.
While Perez's catch prevented the Cardinals from scoringa run, Piscotty was determined to go yard on Wednesday and hit a solo home runin his very next at-bat.