Watch Ezekiel Elliott shred the Steelers defense for an 83-yard touchdown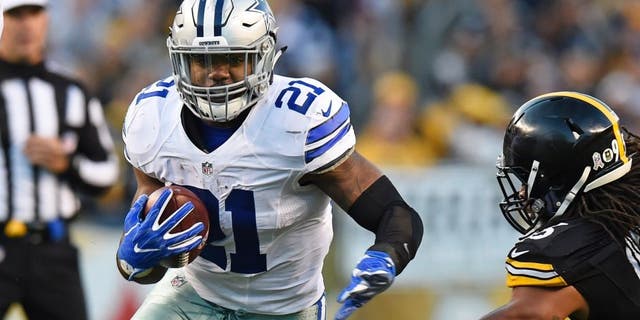 Second-and-18 isn't the best position to be in, but when you're the Dallas Cowboys and have Ezekiel Elliott in the backfield, it's not nearly as daunting.
The Cowboys proved it Sunday, opting to throw a screen pass to the rookie running back in the hopes of setting up a more manageable third-down conversion late in the first quarter. Makes sense right?
Well, Elliott has been defying conventional wisdom this season. Instead of picking up maybe 6 or 7 yards, he ran up the right sideline and scored on an 83-yard touchdown reception thanks in part to some timely downfield blocks.
The 21-year-old star rusher continues to remind the rest of the league that this could be the sign of things to come for many years.