Watch ex-Cowboy RB steal undies, get nabbed by old security guard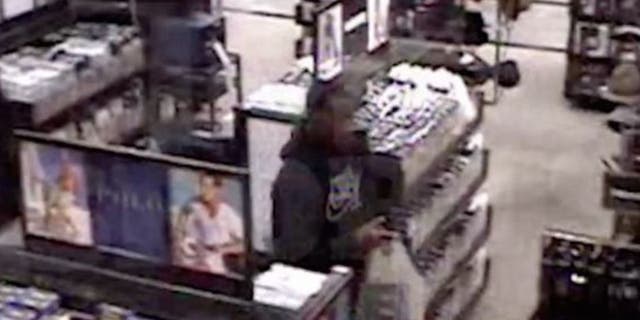 NEWYou can now listen to Fox News articles!
If you still can't believe ex-Cowboys running back Joseph Randle tried to steal underwear and cologne from a department store, now you can watch it for yourself and shake your head once again.
Video surveillance footage of the October 2014 incident was posted on TMZ this week, and it captures the whole misadventure, from Randle's attempted theft to his capture at the hands of an elderly security guard.
Randle got off with a misdemeanor shoplifting charge, which could be dismissed if he stays out of trouble for the next two months. However, he's had plenty of trouble in the meantime, getting released by the Cowboys after leaving the team last month and then getting suspended four games by the NFL under the league's personal conduct policy earlier this month.
The NFL had investigated Randle's arrest in February in his hometown of Wichita, Kansas, though police declined to pursue charges after a domestic disturbance complaint.
As a third-year player, Randle started the first six games this season and was the Cowboys' first choice to replace 2014 NFL rushing champion DeMarco Murray when he left for NFC East rival Philadelphia in free agency.
After averaging 6.7 yards per carry in limited duty behind Murray last season, Randle rushed for 315 yards with a much-lower 4.1 average as the lead running back this year.
Randle left the team's facility Oct. 28 after coach Jason Garrett announced Darren McFadden as the starter following the team's first 100-yard game of the season against the New York Giants. Garrett said Randle's absence was excused, and Randle didn't return to the team before he was released almost a week later.
A fifth-round pick out of Oklahoma State in 2013, Randle ran afoul of the coaches in the offseason when he said "there was a lot of meat on the bone," a suggestion that Murray could have done more despite breaking Emmitt Smith's franchise record with 1,845 yards rushing last season.
Randle has 822 career yards with nine touchdowns in 35 games, including eight starts.
The Associated Press contributed to this report.