WATCH: Eddie Lacy tries lumberjack sports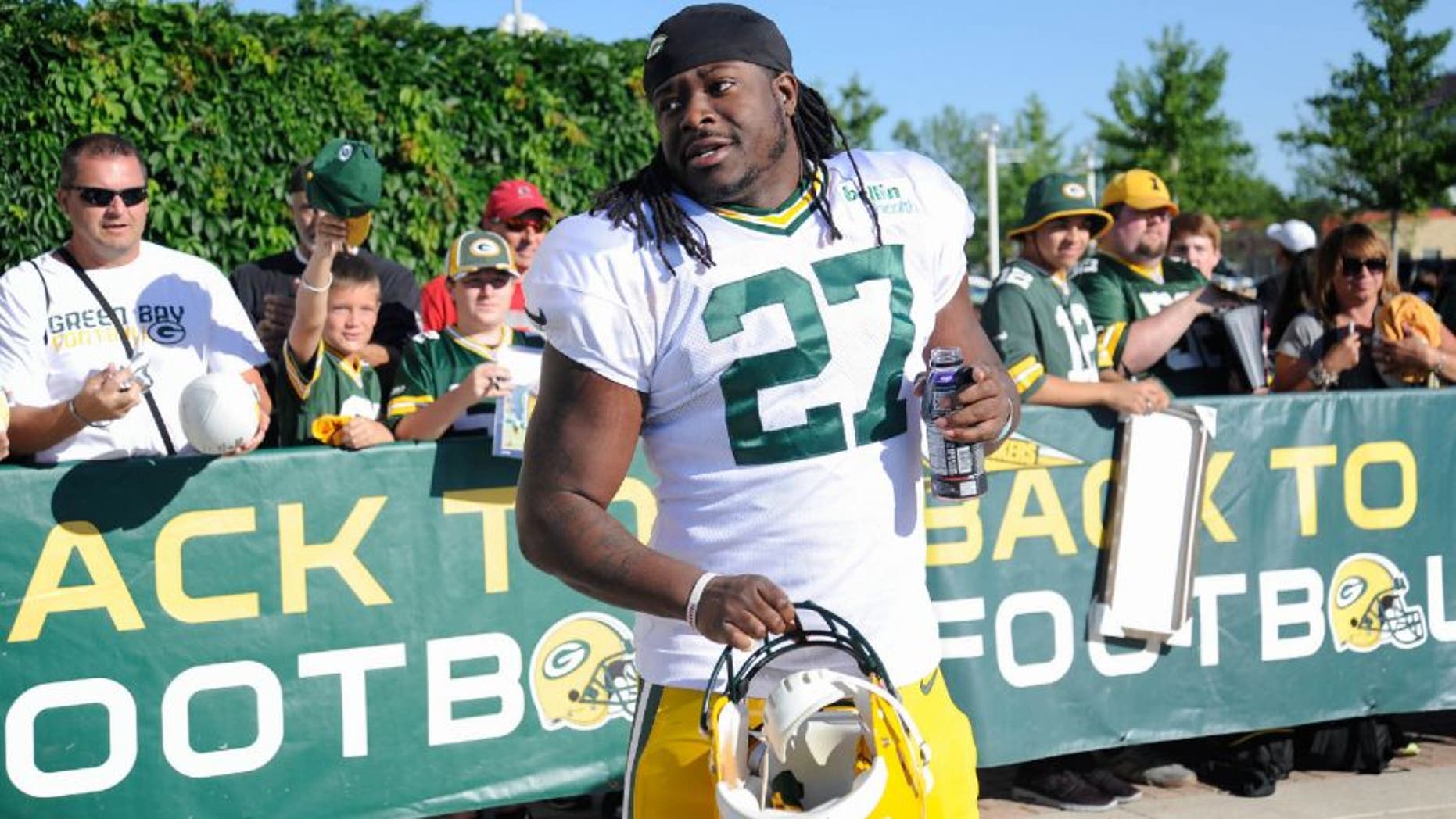 The Green Bay Packers' home state of Wisconsin is inhabited by some really rugged folk, as running back Eddie Lacy recently found out. In a new video by Gatorade, Lacy joined competitive lumberjacks Shana Verstegen and Cassidy Scheer to test his skill in the world of wood.
It was unfamiliar territory for the NFL star. Lacy was hilariously terrible at the speed climb, but his football background and overall strength impressed the pro lumberjacks on the two-man crosscut saw.
Lacy's best event was the ax throw. It only took him three attempts to hit a bullseye.
"Eddie did amazing," Verstegen said in the video. "I have never seen anyone master the ax throw that quick. It was unbelievable."
Check out Lacy the Lumberjack in the video below.
(h/t Gatorade)