Watch: Eagles CB Brandon Boykin has ridiculous ups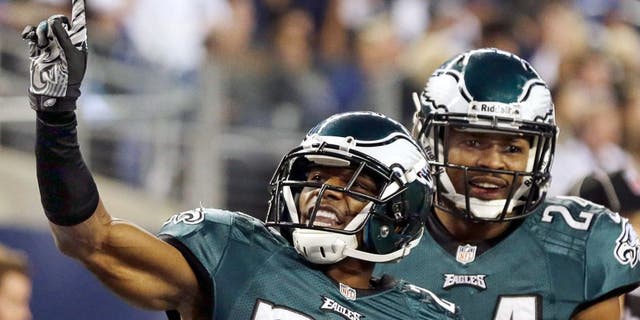 Apparently Odell Beckham Jr. and Cole Beasley aren't the only players in the NFC East under 6 feet tall who can throw down ridiculous slam dunks.
Philadelphia Eagles cornerback Brandon Boykin stands at 5-foot-10 inches tall, and his slam dunk reel is arguably more impressive than both Beckham and Beasley's videos. Check it out here:
Earlier this offseason, Boykin made noise about being relegated to the Eagles' slot cornerback role despite his success over his career with the team. Chip Kelly prefers taller cornerbacks to start on the outside, but with this kind of leaping ability, he might want to make an exception for Boykin.
(h/t Vine)