WATCH: Ducks get tricky, find a new QB in WR Bralon Addison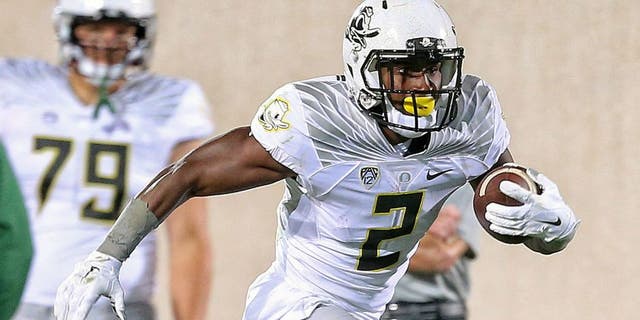 NEWYou can now listen to Fox News articles!
Trailing 14-7 in the second quarter on Saturday night against Colorado, Oregon needed a spark. The Ducks had already pulled starting QB Jeff Lockie in favor of Taylor Alie and Oregon's offense was struggling.
However, the Ducks found a momentary savior in the form of wide receiver Bralon Addison. Addison took a reverse pitch from RB Royce Freeman, scanned the field and hit WR Charles Nelson streaking towards the end zone for a touchdown.
Now that's a pretty pass. Maybe Addison should be Oregon's starting QB. After all, Addison was a QB in high school in Texas.