Watch Devonta Freeman dive into the end zone for the first TD of Super Bowl LI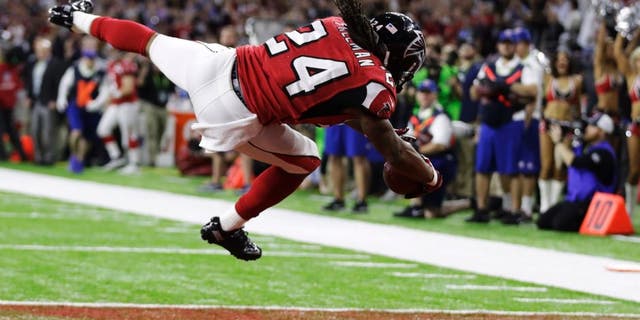 It took nearly 18 minutes, but we finally got our first score of Super Bowl LI. Falcons running back Devonta Freeman got Atlanta on the board with a 5-yard touchdown run, making the Patriots defense look silly with a great cut to the left side.
Here's another look at it:
His touchdown run capped a five-play, 71-yard drive by the Falcons, which took just 1 minute and 53 seconds. It put the Falcons up 7-0 with just over 12 minutes left in the first half after both teams were held scoreless in the first quarter.
Some believed Freeman's dive may have warranted a flag, but because he dove before entering the end zone, it was not a penalty.