WATCH: DeMarco Murray calls the Cowboys 'we' in an interview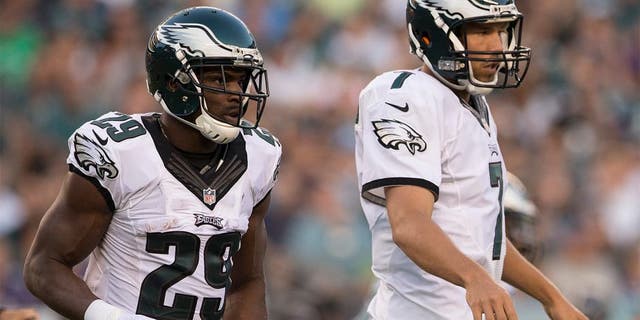 NEWYou can now listen to Fox News articles!
Former Dallas Cowboys and current Philadelphia Eagles running back DeMarco Murray was recently interviewed by a 10-year old on NBC Sports, for their Sunday Night Football promotion, and he had an awkward moment. The interviewer asked Murray to reflect on his favorite memory from a Sunday Night football game.
When Murray reached into his archive, he came up with a game from the 2014 season when the Cowboys defeated the Eagles. There's nothing wrong with him pulling a memory from his time with the Cowboys, because that's the only team he's ever played for. However, when referring to the Cowboys' victory, he used the word "we", and that's a no-no.
Murray signed a five-year, $40 million contract with the Eagles this offseason. Now, he can build strong memories with his new team, that he will hopefully start referring to as his own from this point on. The Eagles match up with the Cowboys in Week 2 of the regular season where Murray will get his first taste of action against his former team.
(h/t @tiinnz)