Watch D'Angelo Russell hit two trick shots at rookie photo shoot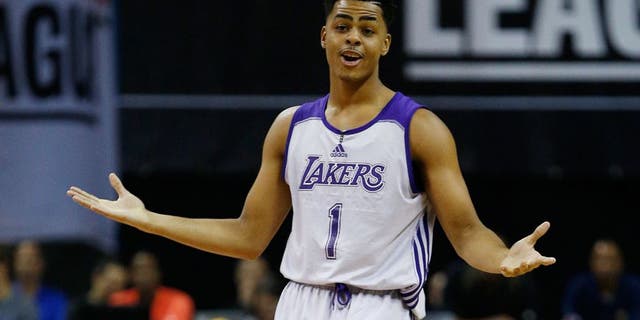 The NBA's rookies gathered at the Knicks training facility on Saturday to get their pictures taken in their new uniforms, and as part of the festivities, D'Angelo Russell of the Lakers drained two incredibly difficult shots.
The first came from 3/4-court distance.
The second came from half-court, but since Russell already proved that would be well within his range, he upped the ante by shooting it over his shoulder while facing the opposite direction.