Watch Dak Prescott throw his first NFL touchdown to Dez Bryant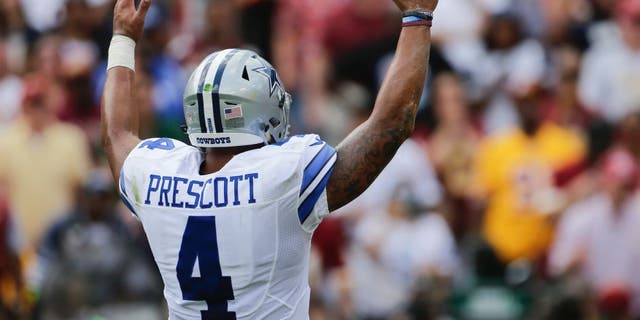 Dak Prescott has exceeded all expectations in his first three starts with the Dallas Cowboys, but the rookie quarterback had still been held without a passing touchdown.
All that changed Sunday, when Prescott hooked up with Dez Bryant on a 17-yard TD with 9:02 left in the fourth quarter, giving the Cowboys a commanding 31-10 lead over the Bears.
It wasn't just Prescott's first NFL passing touchdown, but it was also Bryant's first score of the season. With the way Prescott has played so far, expect many more connections between these two.