WATCH: Comedian Jim Breuer goes bonkers after Mets win NLDS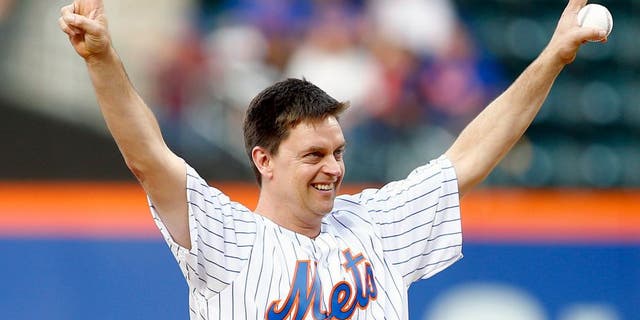 NEWYou can now listen to Fox News articles!
Jim Breuer, a Long Island native, throws out the first pitch at Citi Field earlier this season. Rich Schultz Getty Images
Jim Breuer, alongside the core group of loyal Mets diehards, has waited for a moment like Thursday's series-clinching win over the Dodgers for quite some time, which is certainly apparent in his emphatic celebration.
The stand-up comedian and actor, who has been posting videos about the Mets with his comedic flair all season, filmed his reaction to the final out of the Mets' series-clinching Game 5 win of the NLDS on Thursday as closer Jeurys Familia completed a six-out save by striking out Dodgers second baseman Howie Kendrick.
What ensues is pure gold.
(function(d, s, id) { var js, fjs = d.getElementsByTagName(s)[0]; if (d.getElementById(id)) return; js = d.createElement(s); js.id = id; js.src = "//connect.facebook.net/en_US/sdk.js#xfbml=1&version=v2.3"; fjs.parentNode.insertBefore(js, fjs);}(document, 'script', 'facebook-jssdk'));