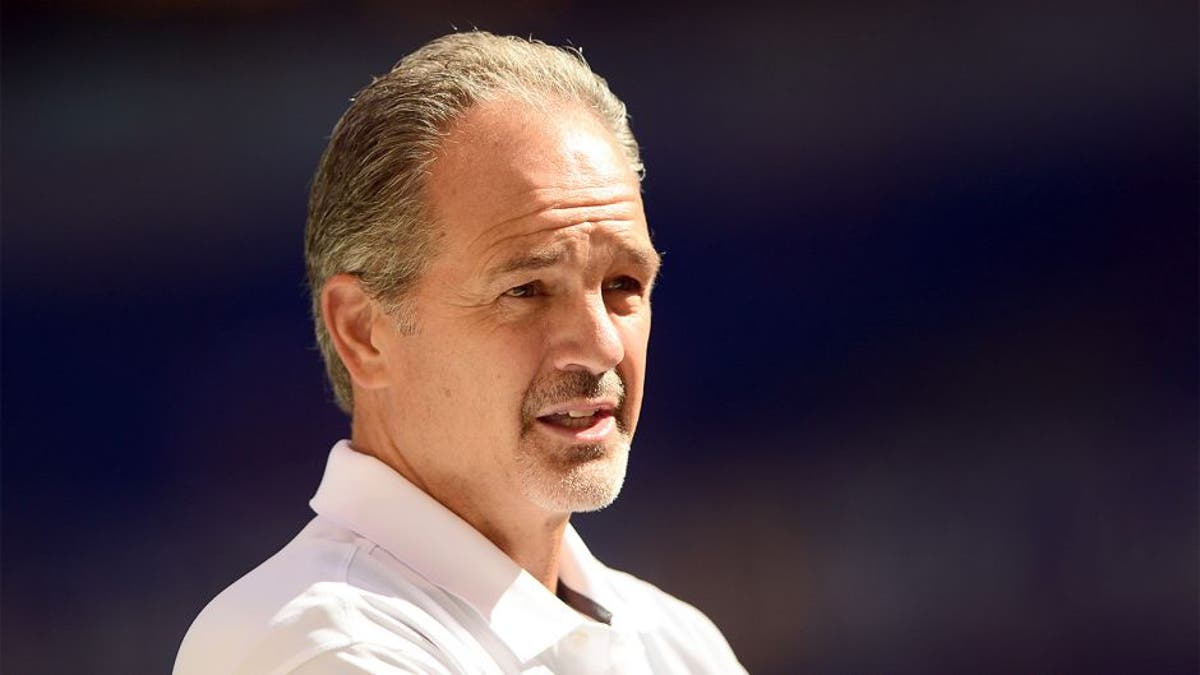 Chuck Pagano used Tuesday's training camp workout to show his solidarity with Kansas City Chiefs safety Eric Berry.
The Indianapolis Colts head coach arrived at practice wearing a No. 29 t-shirt with Berry's name on the back.
Berry, who is returning to field to the field after being diagnosed with Hodgkin's lymphoma in November said last week he received messages of support from Pagano during his treatment. The three-time Pro Bowler was declared cancer-free in June.
Pagano successfully battled leukemia after being diagnosed in Sept. 2012.
(h/t Twitter)