Watch: Bumgarner engages in intense stare-down with umpire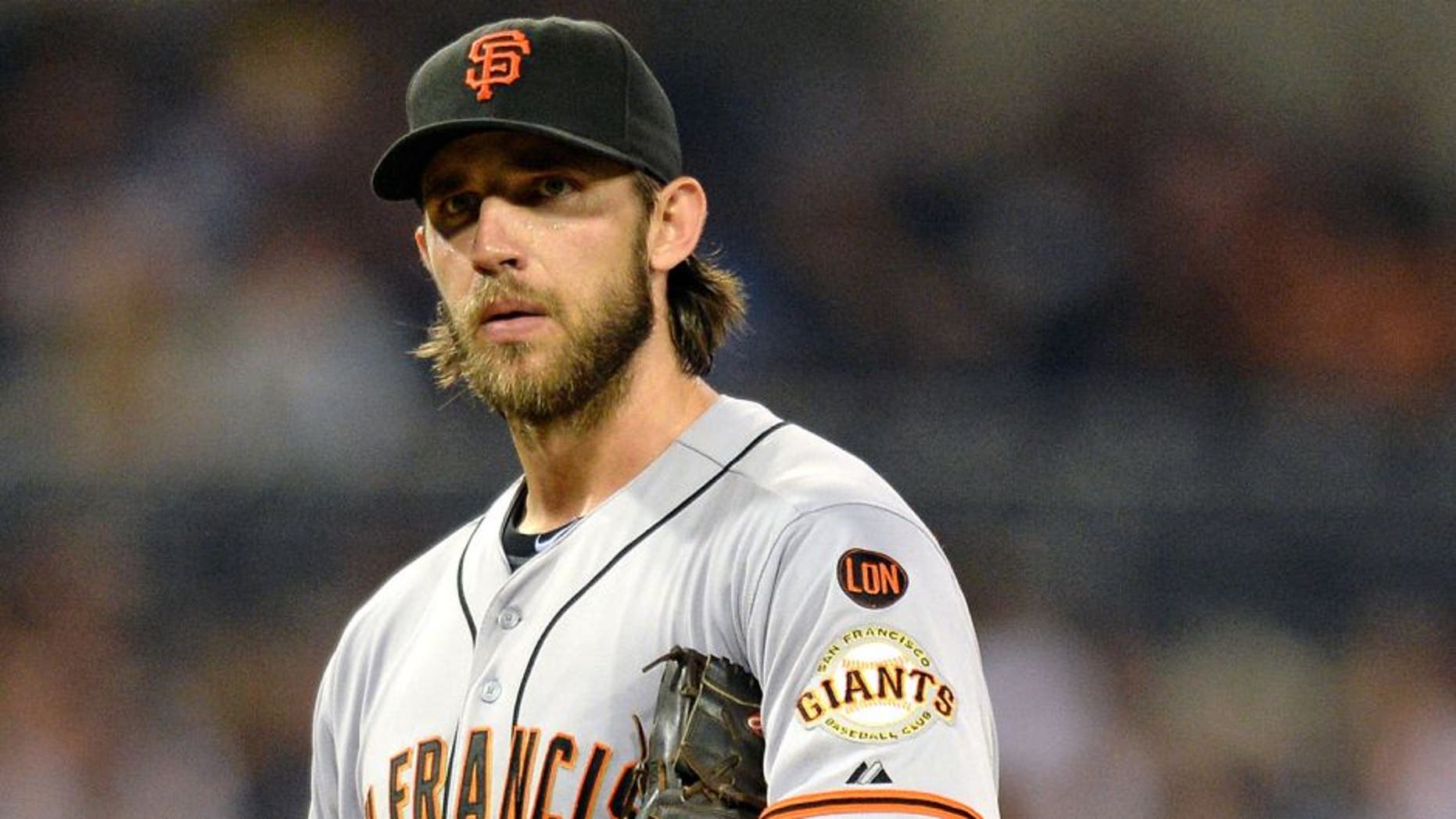 Throw a gritty ace on the hill, an acerbic ump behind the plate, add some marginal balls and strikes calls, and you get a good ole Spaghetti Western stare-down.
The name of this flick: "Bumgarner Goes West"
In the San Francisco Giants' 5-4 loss to the San Diego Padres on Thursday, ace Madison Bumgarner immediately got off on a bad foot with home-plate umpire Joe West when West rung him up on a borderline strike call while Bumgarner was batting in the top of the second.
As Bumgarner walked out towards the mound for the next half-inning, West stood up the third-base line and gawked at him, a hostile gesture from an umpire but nonetheless not unexpected from West, who is known for his infamous confrontational style.
Bumgarner's frustration with the mercurial umpire continued throughout game, as the two didn't see eye to eye on the strike zone.
They would eventually see eye to eye for quite some time, though.
West granted a walk to Padres infielder Jedd Gyorko in the bottom of the sixth on a ball that Bumgarner thought hit the corner. The 26-year-old lefty then let out a bellow of frustration, to which West reacted by immediately pulling his mask off as if he were about to issue a warning or eject Bumgarner.
As Bumgarner returned to the mound, West stood near the plate instead of returning to his position behind the catcher and stared at the pitcher.
Never one to back down from a challenge, Bumgarner fiercely peered back at West, and the two engaged in a stare-down for nearly 20 seconds.
Only in baseball.
Despite the intense showdown, Bumgarner remained in the game and finished with three earned runs and nine strikeouts over seven innings.
While the Giants had the lead when he exited, Bumgarner didn't notch his 19th victory of the season, as the bullpen faltered in the late stages of the game, and San Francisco lost on a walk-off hit for the second straight night.