WATCH: Broncos CBs Talib, Harris Jr. fight over 'Madden' ratings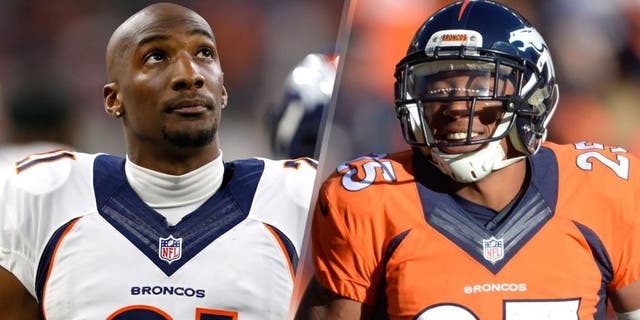 NEWYou can now listen to Fox News articles!
Aqib Talib and Chris Harris Jr. are taught to have short memories as Broncos cornerbacks.
The defensive duo won't soon forget who has the higher rating in 'Madden 16,' though.
https://twitter.com/NFL/status/637857287890079744
The edge goes to Harris Jr., who was a 94 overall in the game's release last month. Talib is only a 90 overall.
The game is spot on. Harris Jr. proved he was one of the league's best players last year, regardless of position. Talib is still a force to be reckoned with on the opposite side on the field.
Together, they form one of the game's top coverage tandems. But this rift surely threatens to tear them apart.