WATCH: Bills WR Goodwin makes Browns fan's night, gets family tickets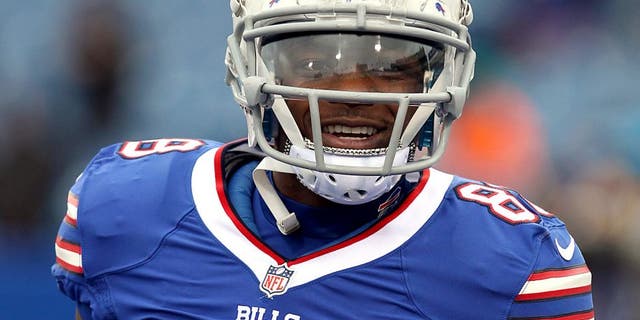 The Buffalo Bills and Cleveland Browns are hosting joint practices this week leading up to their preseason matchup in Cleveland on Thursday. Given that fact, both Browns fans and Bills fans have been in attendance at practice.
According to Matthew Fairburn of Syracuse.com, Bills wide receiver Marquise Goodwin hung around for more than an hour after practice on Tuesday signing autographs for fans -- Bills and Browns supporters, alike.
One fan in particular touched a soft spot for Goodwin, however. Joey Pagano, a Browns fan, suffers from cerebral palsy, the same disorder that Goodwin's sister suffers from. After talking with Pagano and his family, Goodwin made his night by offering to get them tickets to the game on Thursday night.
It was an incredibly sincere gesture by Goodwin, not only to stay after practice and talk to Pagano, but to get his family tickets for the game.
(h/t Syracuse.com)