Watch Bill Murray crash a White House press briefing to praise the Cubs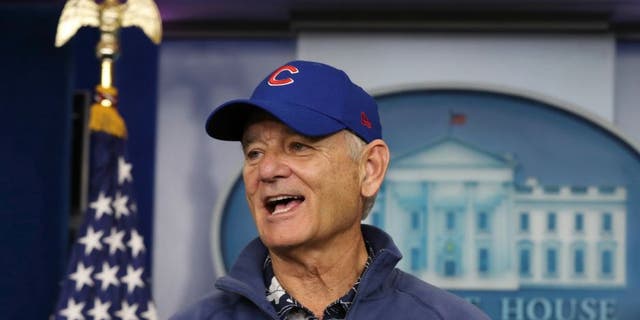 It sounds like the start of a great joke: "So, Bill Murray walks into a press briefing at the White House wearing a Cubs hat and Cubs jacket." Except that it really happened Friday.
Murray, a well-known Cubs supporter who is in D.C. to receive the Mark Twain Prize for American Humor on Sunday, made a stop to say hello to President Barack Obama -- a staunch White Sox fan. And he decided to hold an impromptu news conference to explain why the Cubs will beat the Dodgers in Game 6 of the NLCS on Saturday (8 p.m. ET on FS1):
"I feel very confident. Clayton Kershaw is a great, great pitcher, but we've got too many sticks. … And at home, our crowd, the weather."
Not bad for a former golf club groundskeeper, huh?
A few photos from the leader of the comedic world's visit to the White House: