WATCH: Bengals' Marvin Jones lunges for incredible one-handed TD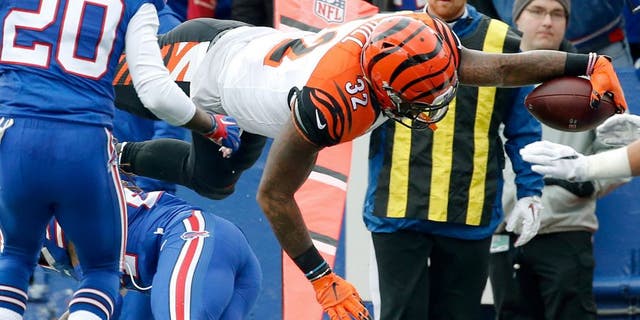 Bengals receiver Marvin Jones dives at the goal line for his third touchdown of the season. Bill Wippert AP Photo/Bill Wippert
Bengals receiver Marvin Jones has become known for his nose for the end zone.
On Sunday in Buffalo, he used every inch of his 6-foot-2 inch frame to score his third touchdown of the season that gave the Bengals a 24-14 lead. Jones took a bubble screen at the Buffalo 12 before weaving his way through traffic. He was then hit while diving forward, but still had the presence to extend the ball forward as he flipped through the air.
You almost have to see it to believe it.