WATCH: A's Lawrie blasts mammoth 470-ft home run at Arizona's Chase Field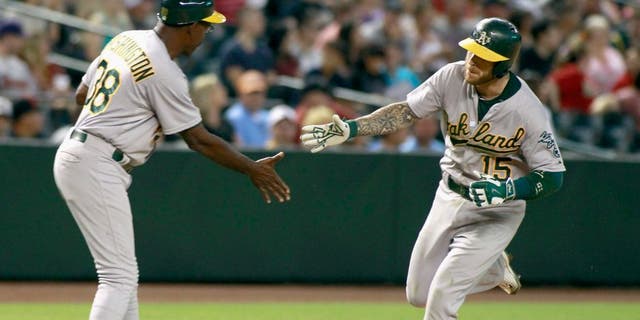 NEWYou can now listen to Fox News articles!
The Oakland Athletics lost again on Friday night to the Arizona Diamondbacks at Chase Field, but it wasn't without one major highlight.
In the ninth inning down 6-2, infielder Brett Lawrie stepped up and showed off his powerful build by absolutely annihilating a pitch from David Hernandez for a two-run homer to left field.
The blast was so impressive that A's play-by-play announcer Glen Kuiper described it simply with the phrase 'Oh, my goodness gracious' on the broadcast. Take a look:
The homer was later revealed to have traveled 470 feet - definitely no cheap shot.
Lawrie hasn't hit a ton of home runs this season as that was only No. 13, but he's made them count.