Watch APOEL score 3 last-gasp goals to advance in Champions League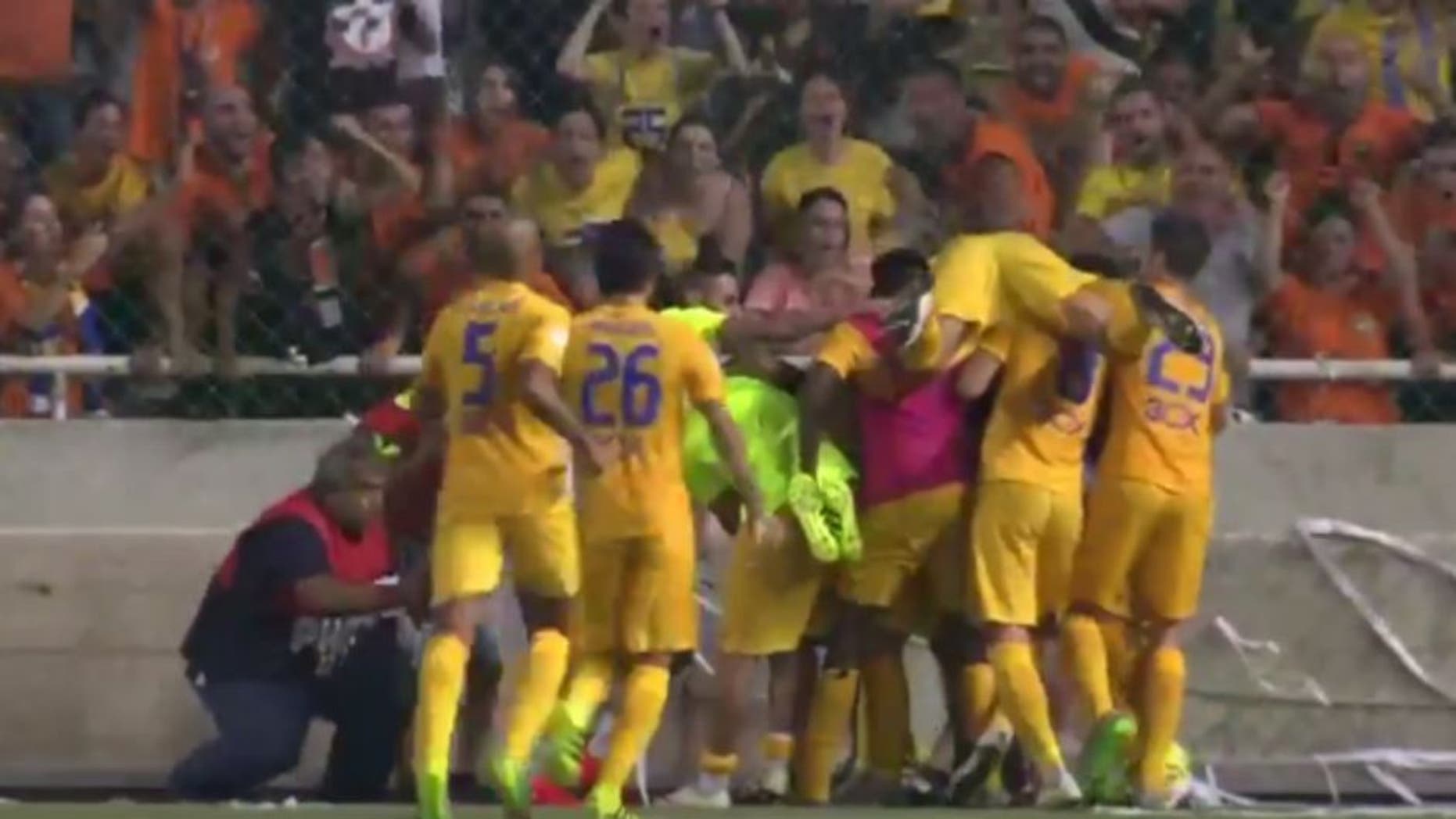 APOEL booked passage to the next round of Champions League qualifying in remarkable fashion on Tuesday, scoring three goals in injury time to knock off Rosenborg and advance 4-2 on aggregate.
The first goal from Giannis Gianniotas was enough to push APOEL through, as that leveled them on aggregate with Rosenborg along with their precious away goal. The floodgates opened from there, though.
With Rosenborg forced to push for a goal, APOEL pounced on the out-of-sorts defense. Vander Viera swiped a second goal in the 90+6th minute, and Tomas De Vicenti twisted home the knife three minutes later after a complete meltdown by Rosenborg.
This is the kind of game that will give fans, managers and players (and gamblers) heartburn. Rosenborg were mere minutes away from advancing, and instead are eliminated after a 3-0 final score. APOEL will now move onto the next round of Champions League qualifying, while Rosenborg will be left to sit and wonder what the heck just happened.
MORE FROM FOX SOCCER: