WATCH: Another Ravens loss ends with a Flacco interception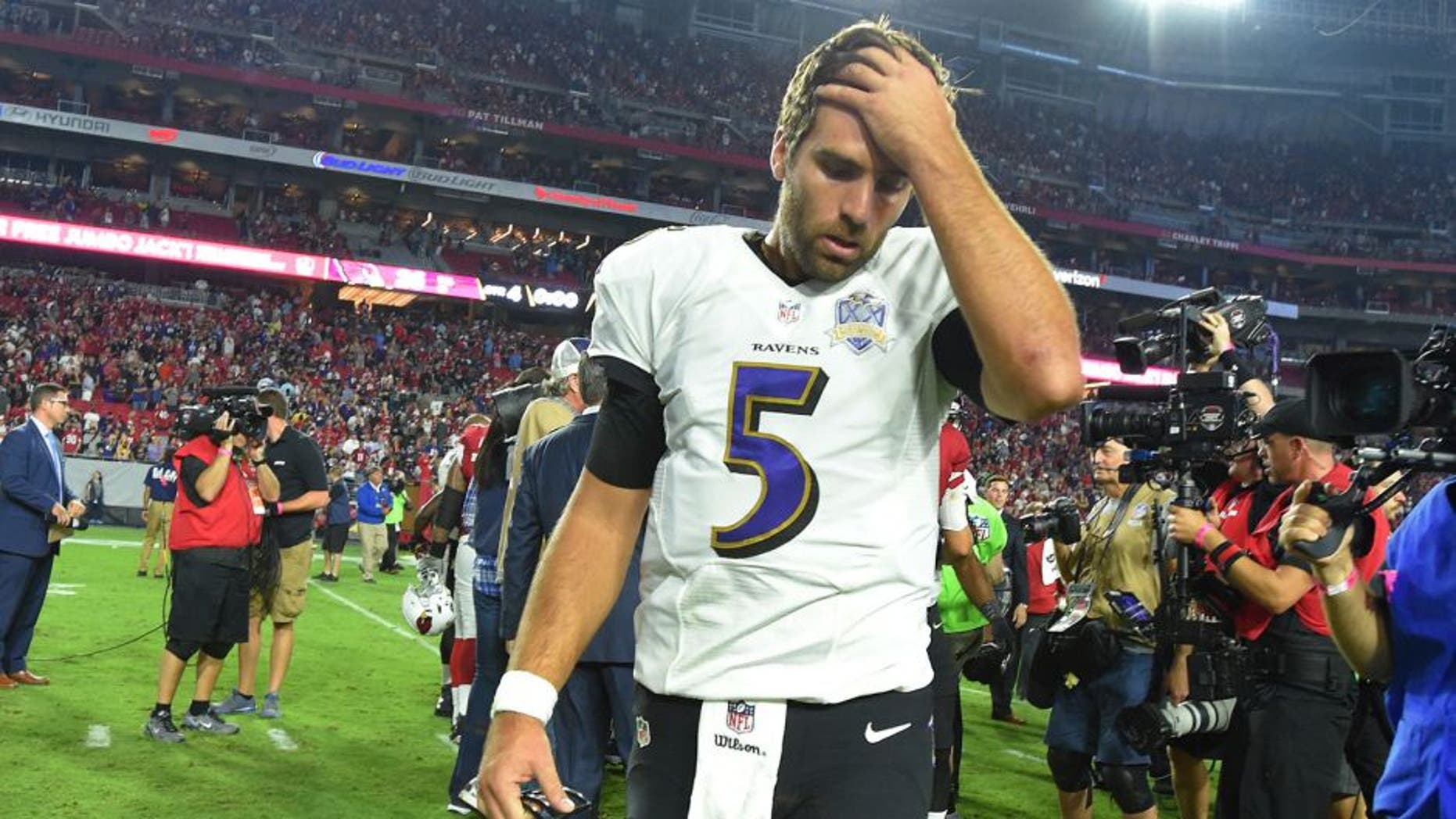 Ravens quarterback Joe Flacco has seven interceptions in seven games this season. Baltimore Sun Lloyd Fox/Baltimore Sun/TNS via Getty Images
The scene is becoming eerily familiar to Ravens fans this season. Quarterback Joe Flacco is driving his team down the field in the final moments with a chance to tie or take the lead, only to see the potential comeback go up in flames.
For the third time this season, Flacco was intercepted on Baltimore's final offensive play of the game, sealing Arizona's 26-18 win Monday night. With a blitzer right in his face, Flacco heaved a desperation attempt to Crockett Gillmore in the end zone, but it landed right in the arms of Cardinals safety Tony Jefferson. An incomplete pass would have been a better result since it was only second down and there still would have been a few seconds on the clock, but as you'll see in the video, Flacco didn't have much of a choice as he backpedaled from the oncoming rusher.
The game-ending interception was a virtual replay of what happened in Week 1 in Denver when a floater to Gillmore in the end zone was picked off. Flacco was also intercepted the following week in Oakland in the final minute of Baltimore's 37-33 loss to the Raiders.
Flacco has now tossed seven interceptions in seven games for the 1-6 Ravens.