Watch Amir Johnson hit a shot on a PhunkeeDuck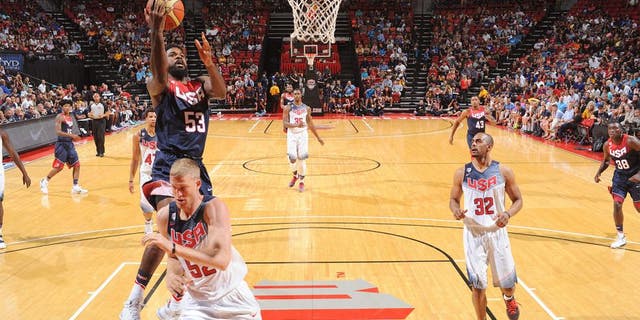 Ever since Cleveland Cavaliers guard J.R. Smith rode a PhunkeeDuck into Quicken Loans Arena during the NBA Finals, the transportation device has taken NBA players by storm. It's the way to get from location A to location B.
And if you're Boston Celtics big man Amir Johnson, it doubles a helpful work-out tool.
Not that this has anything to do with the video above, but Boston's shiny new free agent addition attempted 46 threes and made 19 of them last season. As a center who can shoot, Celtics head coach Brad Stevens will have a field day crafting sets to take advantage of Johnson's skill set.
Unfortunately, he isn't allowed to ride a PhunkeeDuck during games. Probably.