Watch Alex Rodriguez celebrate as his nephew is drafted by the Marlins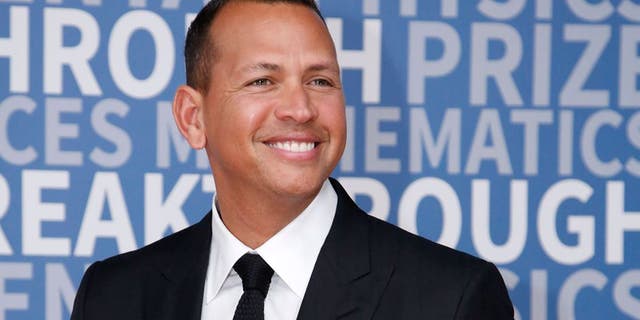 NEWYou can now listen to Fox News articles!
Alex Rodriguez posted a cool video to his Instagram account as another generation of his family took a step toward a big-league career on Monday.
Watch as North Carolina State shortstop Joe Dunand is selected by the Miami Marlins with the 51st pick in the MLB Draft.
Dunand happens to be a nephew of the former MLB great, who is currently a FOX broadcaster.
MLB.com offers this scouting report on the 21-year-old, who also was drafted in 2014 by the Indians in the 35th round but chose to play college ball. Dunand hit .287 with 18 home runs and 51 RBI for the Wolfpack during the 2017 season.
Scouting grades: Hit: 40 | Power: 55 | Run: 35 | Arm: 55 | Field: 40 | Overall: 45
Alex Rodriguez's nephew is one of the more divisive players in this year's Draft. Those who like Dunand point to his right-handed raw power and his Cape Cod League-leading .511 slugging percentage last summer and believe he profiles well at third base. Those who don't think he's a one-dimensional player who won't hit enough to get to his pop in pro ball.
A potential third-round choice for a team that likes him, Dunand generates his power more with strength than bat speed. He lacks plate discipline and has a pull-happy, swing-for-the-fences approach that he'll have to tone down against pro pitching. He did have more success with wood bats on the Cape than he ever has with metal bats at North Carolina State, so his proponents think he can make adjustments.
A below-average runner who doesn't always exhibit a lot of energy on the diamond, Dunand is miscast as a shortstop for the Wolfpack. He lacks range and is an erratic defender, though his soft hands and strong arm should play much better at the hot corner. He'll almost certainly switch to third base as soon as he turns pro.