Watch Alan Pardew dance on the sideline because that's a real thing that happened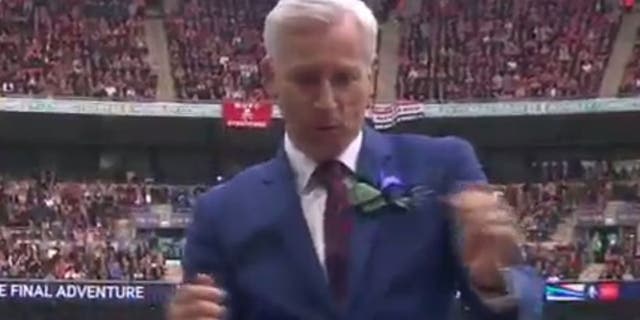 Crystal Palace have never won a major trophy in 110 years of existence. So Saturday's FA Cup final was a big deal.
And when Jason Puncheon scored in the 78th minute to put Palace in front ...
Bedlam. Madness. ALAN PARDEW DANCING.
Forget the goal, which was very good and magnificent for a player who was surprisingly left on the bench to start the match. Look at the dance.
One more time.
Pards! Pards! Pards!
Of course, their lead lasted all of three minutes as Juan Mata equalized, but in that one moment, everything was perfect for Crystal Palace.
Maybe Palace will manage another goal to win this match. Maybe they will win the damn thing on penalties. Maybe Manchester United would crush their dreams and leave Palace still in search of that elusive major trophy. But however this plays out, whoever wins, there is one thing no one will ever be able to take away from us, and Palace - Pardew dancing.