Watch a White Sox prospect acquired in Chris Sale trade hit 110 mph on radar gun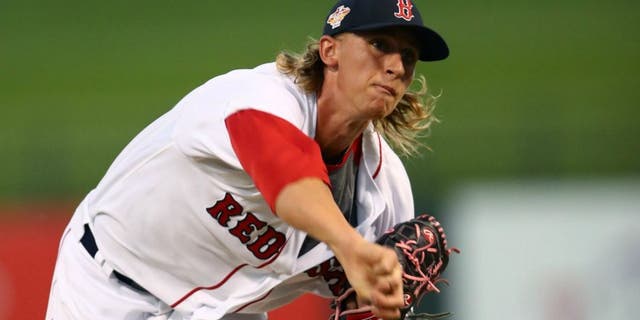 NEWYou can now listen to Fox News articles!
White Sox fans are going to miss Chris Sale, but they are going to be very pleased with one of the pieces they received in the offseason trade that sent the left-handed ace to the Red Sox.
Right-hander Michael Kopech, a 20-year-old who was a first-round pick in the 2014 draft, lit up the radar gun during a max-velocity drill on Tuesday. Triple digits? Yes. And then some: 110 mph. Watch for yourself:
Obviously, Kopech wasn't throwing off a mound, had a running start and was closer than 60 feet, 6 inches to his target, but … wow. He is known to throw in the upper-90s and touch triple digits in the minors, so this isn't a fluke.
In even better news for White Sox fans, Kopech isn't even the most highly regarded prospect acquired in the Sale swap. That would be second baseman Yoan Moncada, who is considered one of the best -- if not the best -- prospect in the sport.