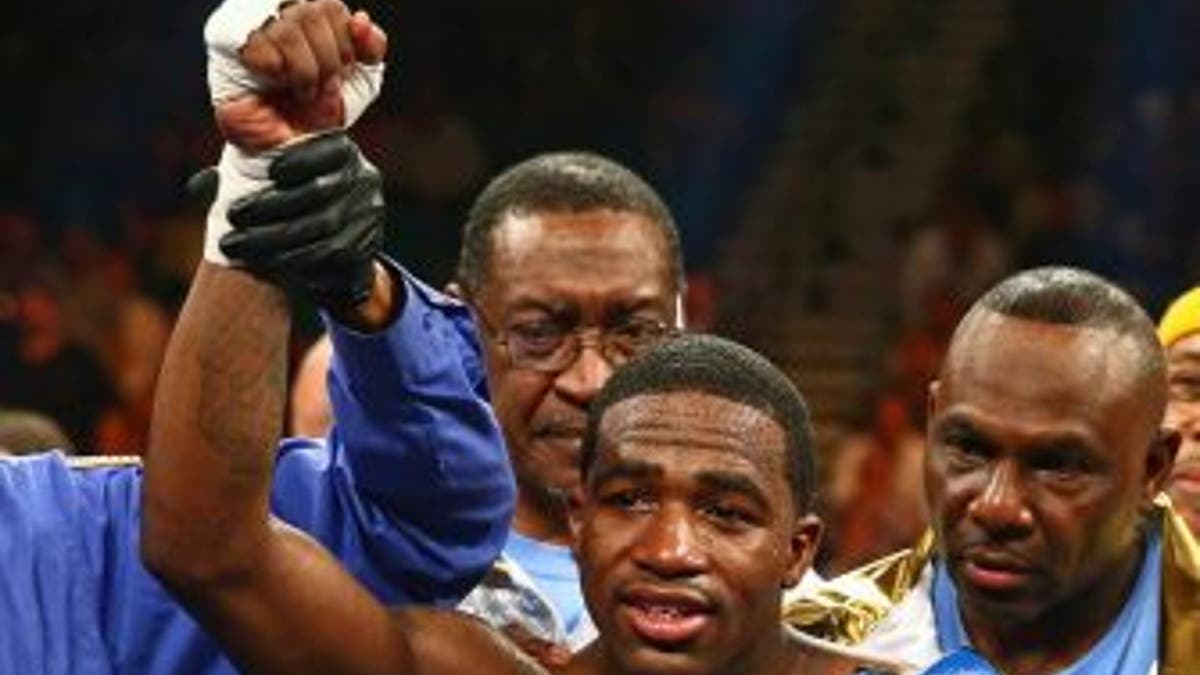 Adrien Broner is also known "the Problem," but the boxer had a charitable solution for a homeless guy the other night.
The pugilist and occasional rapper, who defeated Carlos Molina for the WBC International Super Lightweight title earlier this month, passed by a homeless panhandler on the street and decided to share the wealth. So he took out a wad of cash and peeled off $1,000.
The homeless man understandably expressed surprise and then disbelief when Broner then gave him the grand. But Broner let the man know he wasn't playing games.
"Do something with it nice," the 24-year-old boxer told him.
The exchange and the homeless man's priceless reaction are captured in the boxer's YouTube video below. Though be warned: Some of the language is NSFW:
H/t TMZ Sports via Bleacher Report.