Watch a 17-year-old Kobe Bryant discuss meeting 'Mr. Jordan' at Bulls-Sixers game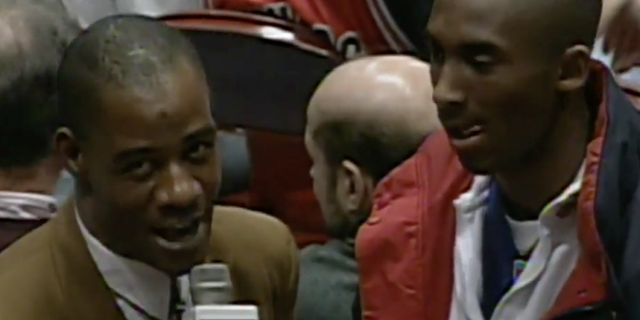 Happy Mamba Day, everyone. Before the Lakers roll out the red carpet for Bryant at his final game Wednesday night, let's take a look back at before his legendary career began.
This interview occurred on March 18, 1996 when the eventual 72-win Chicago Bulls visited the Philadelphia 76ers. A senior at Lower Merion High School in Pennsylvania, Bryant was asked whether he was headed to a college campus or the pros and also about meeting "Mr. Jordan."

"That's a great feeling," Bryant said. "A person I've always looked up to. It's great when you meet your idol. It's a great experience. Hopefully in the future I'll be able to talk to him some more."

Indeed, he got that opportunity.