Watch 7-foot, 440-pound 'running back' score touchdown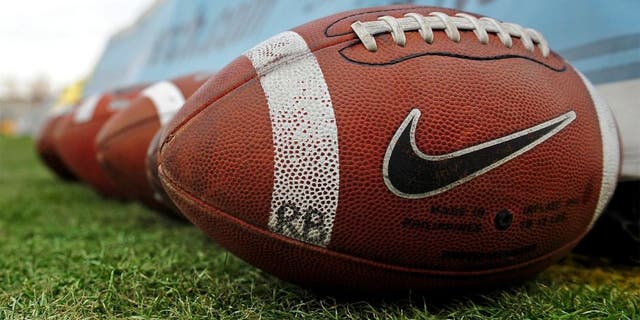 It's always fun watching a big man rumble and stumble with the ball in his hands.
In the case of 2016 high school prospect John Krahn, he takes it to a completely new level.
An offensive tackle, Krahn played in the International Bowl, a prep all-star game, last week for Team USA. He received two carries in a row -- eventually punching it from the 4-yard line for a rushing touchdown.
What makes this feat even more incredible? Krahn stands at 7-feet, 440 pounds.
Hailing from King High School in Riverside, Calif., Krahn is set to attend Riverside Community College this upcoming year.
To put this feat into perspective, Kansas City Chiefs defensive tackle Dontari Poe became the heaviest player in NFL history to score a touchdown -- weighing in at 346 pounds.
Suffice it to say Krahn may be able to turn into the most unstoppable goal-line threat the sport has seen.