WATCH: 49ers' Smith burns just-released ex-teammate for 76-yard TD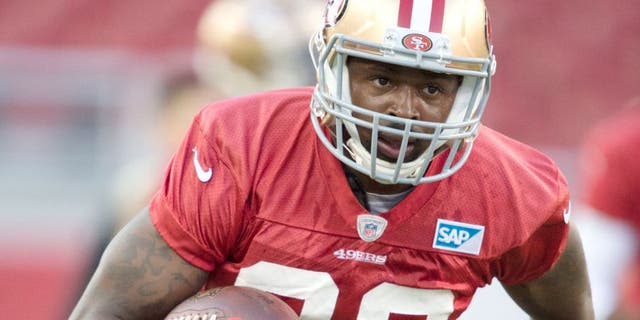 NEWYou can now listen to Fox News articles!
Torrey Smith beat Shareece Wright, who was his teammate for the first four games. Kyle Terada USA TODAY Sports
San Francisco 49ers wide receiver Torrey Smith burned his old team and a just-released former teammate on the same play in Sunday's game against the visiting Baltimore Ravens.
Smith hauled in a 76-yard touchdown pass down the right sideline from Colin Kaepernick, blowing past cornerback Shareece Wright, who was signed by the Ravens last Tuesday after he had asked for his release from the 49ers.
Getting his first action of the season after he was inactive for his first four games with San Francisco, Wright was matched up against Smith, the former Raven who signed a five-year, $40 million contract with the 49ers in the offseason.
Smith put a double-move on Wright early in the second quarter before turning on the jets and Kaepernick hit him in stride for the 49ers' longest play of the season.
Wright signed a one-year deal with San Francisco in the offseason after spending the previous three seasons with the San Diego Chargers. The Ravens added him after starting cornerback Will Davis suffered a season-ending knee injury last weekend.
MORE NEWS: Want stories delivered to you? Sign up for our NFL newsletters.