Watch 2016 recruit film Nick Saban doing 'the wobble' dance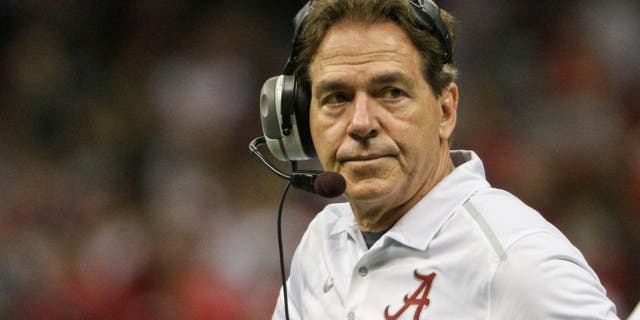 When it comes to recruiting, even the smallest bit of extra effort could make all the difference.
On Monday night, elite 2016 defensive back Jared Mayden II hosted Nick Saban and members of the Alabama Crimson Tide coaching staff for an in-home visit.
A one-time commit to Oregon, the Texas native has narrowed his final two choices down to Alabama and Oklahoma.
Trying to get any edge that he possibly can in this recruitment, Saban pulled out some sweet dance moves from his deep bag of tricks.
Mayden II posted a video on Twitter of Saban doing "the Wobble" dance -- which appears to be an amalgam of the electric slide and "the hustle."
Who knew Saban had those sort of dance moves in his repertoire?